IBM FileNet P8 comes with many tools used for administering, and configuring the different aspects of the application. One of the most important is the FileNet Deployment Manager (FDM). It is used to migrate Objects, such as Classes, Property Templates, Documents, Marking Sets, Workflow Definitions… between different environments. It can even be used to migrate content between different Object Stores in the same Domain.
FileNet Deployment Manager is a very flexible, and powerful tool in any P8 Administrator's toolbox, but it is not an intuitive utility to learn. That's why I made this video demonstrating how to install, configure, and use it. It even includes a couple of import failures that I had to trouble shoot on the spot, just like in the real world.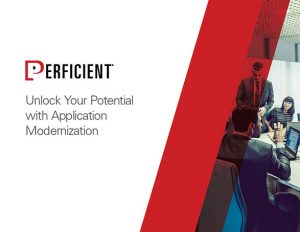 Application modernization is a growing area of focus for enterprises. If you're considering this path to cloud adoption, this guide explores considerations for the best approach – cloud native or legacy migration – and more.
Anyway, someone had to show me how to use FDM, so I'm happy to pass that knowledge onto you. As always, please feel free to leave questions and comments in the comment section below. Enjoy!
For more information on Perficient and to learn what we can do for your business, please visit perficient.com.