Orrick, a global law firm, needed to update its internal portal site to create a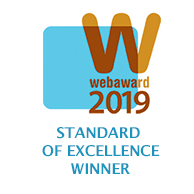 more efficient way to deliver content to employees. With that in mind, Orrick partnered with Perficient Digital on a new content management system that would allow the firm to create more value for attorneys and employees through an integrated, personalized experience. The resulting portal site has been recognized by the 2019 WebAwards for Portal Standard of Excellence. 
Work & Results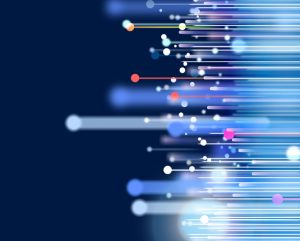 Designing, building, and implementing top-notch experiences not only requires a great deal of planning, strategy, and time – it also requires the right digital experience platform (DXP) and the right development approach for your business needs.
The portal was created on the Sitecore platform and focused on role-based personalization to create "personas" that would deliver appropriate content to the employee logged on, whether it be secretary, associate, partner, or staff. This, along with advanced content management, created easier access to client and matter pages. The advanced features of the intranet led to the team being recognized for outstanding achievement in web development. 
"We have had amazing feedback and adoption from attorneys and staff because we focused on the user experience," explains Scott Mortenson, Orrick's intranet owner. "We concentrated our efforts on personalization, usability, and search. The extra effort to find out what users are looking for most often and delivering that information clearly has paid off."
The Team
Product Owner, Orrick: Scott Mortenson

Project Manager, Orrick: Doug Whitecotton
Developer, Orrick: Scott Timberlake
Developer, Orrick: Jeremy Sinclair
Developer, Orrick: Mark Infantino
Developer, Orrick: Rick Gatrell
Developer, Orrick: Douglas Whitecotton
Developer, Orrick: Chris DeFrank
Developer, Orrick: Joe Michalo
Developer, Orrick: Wendy Attenberger
Developer, Orrick: Dan McConaughey
Developer, Orrick: Jonathan Dent
Project Manager, Perficient Digital: TL Stephanchick
Senior Solutions Architect, Perficient Digital: Scott Stocker
Senior Solutions Architect, Perficient Digital: Nick Sturdivant
Technical Consultant, Perficient Digital: Zach Gay
Technical Consultant, Perficient Digital: Maria Xavier
Director, Perficient Digital: Matt Connolly
Senior Technical Consultant, Perficient Digital: Mike Ball
Principal, CX Platforms, Perficient Digital: Stephen Tynes
Both teams worked diligently to make this portal best in class for user experience. Scott Mortenson from Orrick and Scott Stocker from Perficient Digital will be presenting this award-winning work at Sitecore Symposium on November 5. Tweet us and let us know if you will be in attendance and have any questions for the speakers!