Support for IBM Cognos TM1 10.2.2 ends at the end of this month to make way for Planning Analytics. This upgraded software is built on the TM1 engine, but offers new features to improve the user and developer experience. And with a little bit of planning, you can make a smooth transition that optimizes the new features to meet your organization's business goals.
Upgrade Challenges
The challenges this upgrade presents are somewhat deceptive. While on the surface it appears that the move to Planning Analytics is merely a software installation, there is more to the story. There are four main obstacles you may run into that can be easily managed with a little bit of assessment and planning.
 1.       Enablement
Planning Analytics requires the installation of specific software components before it can be installed and used. Understanding your current environment and configuring data sources to support the new environment can help alleviate challenges during the upgrade.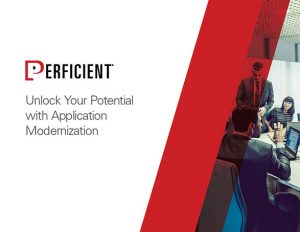 Application modernization is a growing area of focus for enterprises. If you're considering this path to cloud adoption, this guide explores considerations for the best approach – cloud native or legacy migration – and more.
2.       Code Optimization
Your upgrade should consider configuring advanced security/authentication features and optimize application and platform settings for application size and performance.
3.       New Feature Selection
Upgrades often fail to look at and implement new functionality. Understanding how to make the best use of the new tools and use them for your specific business cases can be a defining factor for the upgrade.
4.       User Training
This ties back to upgrade obstacle number 3. If users aren't trained on how to use the new functionality, then you're not maximizing your investment.
Planning Analytics Key Features
Flexible, comprehensive modeling of business structures, rules, and relationships
Deep, fast analysis of multi dimensionally rich data to uncover insights into business drivers
Self-service, interactive dashboards and compelling visualizations
Optional spreadsheet interface, as well as web interface, to embrace all user requirements. No need to replace Excel as the spreadsheet becomes a window to your data and not the source of your data
Production reporting and enterprise business intelligence
Self-service data discovery and predictive analytics to anticipate trends
Automated data movement and orchestration among heterogeneous systems
Why Upgrade
End of Support Risks
Beyond missing out on the new functionality that Planning Analytics offers, there are risks you'll have to deal with when TM1 support ends.
IBM will not be offering new updates to TM1 10.2.2. This means even critical issues will remain unfixed despite business needs.
While IBM offers extended support, it comes at a cost. And the cost of standing still increases significantly.
All support (even with additional fees) will be limited to pre-EoS updates only. So new software defects will not be remediated beyond recommending the upgrade.
The Capabilities
Planning Analytics is a fast, easy, flexible, and complete cloud and on-premises planning solution with built-in analytics capabilities that can:
Drive efficiency by providing rapid self-service, end-user adoption to start fast and grow with an accurate and automated solution that saves time and money
Steer business performance with a business-owned, flexible solution that bridges operations and finance and allows you to adapt quickly to ever changing business conditions
Predict the future by making analytics easy for everyone to determine drivers, model scenarios, and infer trends
Get Started
You don't have to tackle your upgrade alone. Find an implementation partner that can help you streamline your upgrade efforts and make sure your maximizing your investment. Having a plan and
understanding the challenges mentioned above can mean the difference between success and failure.