Estimated arrival date: December 26.
*Shopper exits browser*
You may have the best online ad, featuring the best deal, coupled with a great on-site experience, but you've lost your holiday shopper with those five words and the reality that, as the holidays get closer, you just can't deliver in time.
Successful holiday digital marketing strategies know when to pivot from driving online sales, to driving online customers in store. 
One of the best ways to do this is through well-timed Local Inventory Ads (LIAs), which showcase your product inventory and store information to nearby shoppers searching with Google or Bing.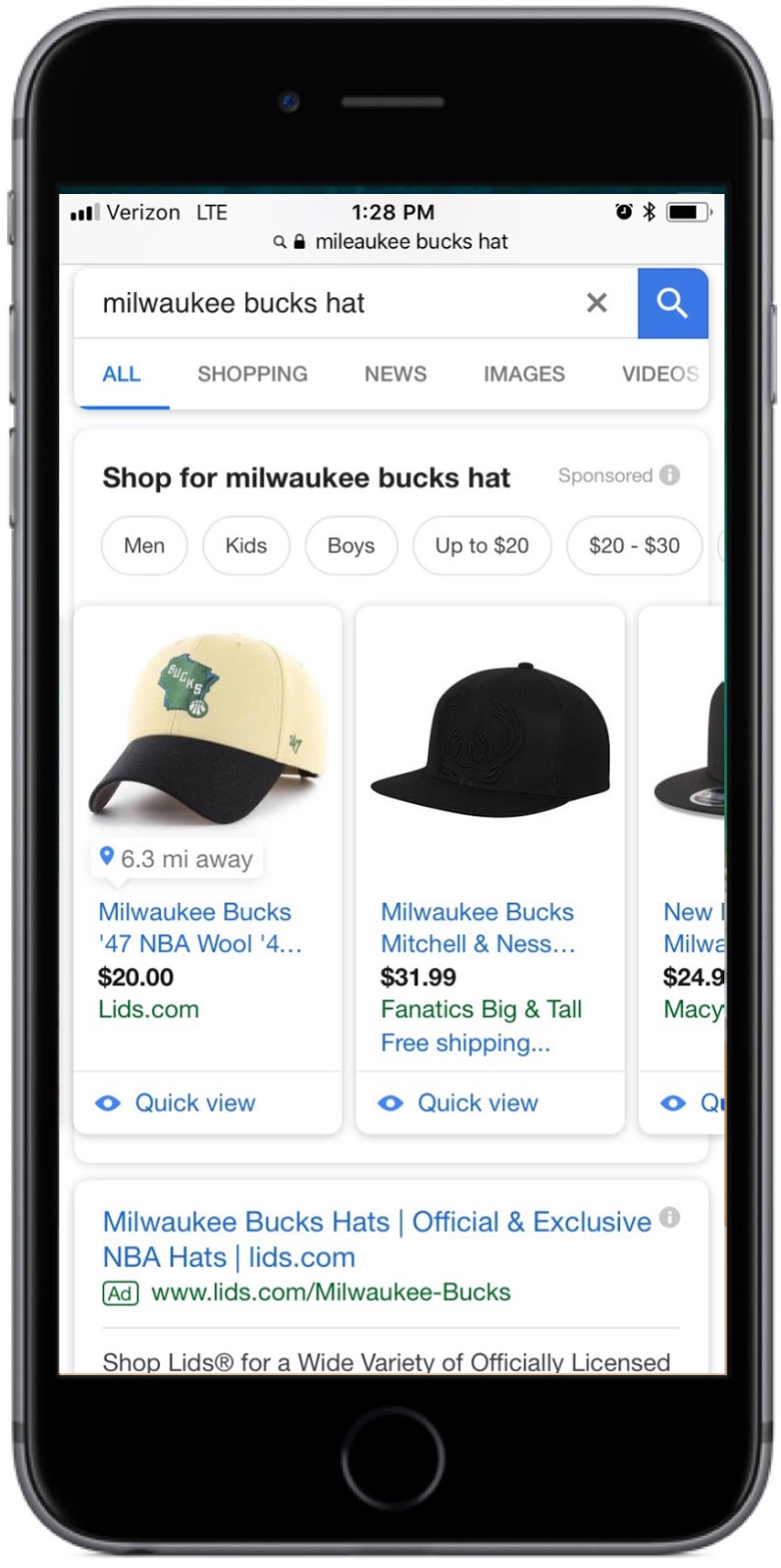 LIAs in Action: Lids
As the digital marketing agency of record for Lids, we looked to capitalize both its online and in-store holiday sales. 
We worked closely with the Lids stakeholders to develop an in-store strategy, which relied heavily on LIAs and was supported with a separate budget and set of KPIs. The most significant push for these campaigns was implemented after the shipping cutoff, when the company could no longer fulfill online orders in time for the holidays.
When users searched for products, they were presented with LIAs showing the product along with:
Store hours

In-store inventory

Promotions

Directions 
Using Google's Store Visit data and the client's in-store conversion metrics, we were able to understand which products generated the largest volume of in-store traffic and attribute sales back to these ads. 
Because of our efforts using LIAs during the November-December holiday season, Lids saw a 115% increase in in-store visits.
LIAs and You
Are LIAs part of your holiday digital marketing strategy? If they're not, you're missing out on driving valuable in-store traffic in the days leading up to the holidays.
To find out how prepared you are with LIAs and other aspects of your digital marketing plan, read our guide 5 Digital Marketing Mistakes to Fix Before Cyber Monday.