It's no secret that data is a massive asset when it comes to making better business decisions. But gaining the valuable insights required to make those decisions requires quality data that you can trust. And to accomplish this you need a data strategy.
Without understanding your business objectives, identifying use cases, knowing how your users access data, and much more then you put yourself in the position of making decisions based on incomplete or incorrect insights.
Next month, leaders in the data industry will meet in New York City for the Strata Data Conference September 23-26 to share insights on how to implement a strong data strategy (as well as current hot topics like AI and machine learning, which need a strong data strategy foundation to build on).
Here are four sessions to attend to learn more about the elements of a quality data strategy.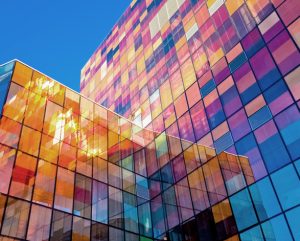 With some guidance, you can craft a data platform that is right for your organization's needs and gets the most return from your data capital.
Foundations for successful data projects 
1:30pm-5:00pm, Sep 24 / 1E 10
The enterprise data management space has changed dramatically in recent years, and this has led to new challenges for organizations in creating successful data practices. Presenters, Ted Malaska and Jonathan Seidman, detail guidelines and best practices from planning to implementation based on years of experience working with companies to deliver successful data projects.
Running multidisciplinary big data workloads in the cloud 
9:00am-12:30pm, Sep 24 / 1E 14
Moving to the cloud poses challenges from re architecting to data context consistency across workloads that span multiple clusters. Presenters Jason Wang, Tony Wu, and Vinithra Varadharajan explore cloud architecture and its challenges, as well as using Cloudera Altus to build data warehousing and data engineering clusters and run workloads that share metadata between them using Cloudera SDX.
It's not you; it's your database: How to unlock the full potential of your operational data (sponsored by MemSQL) 
10:20am-10:25am, Sep 25 / 3E
Data is now the world's most valuable resource, with winners and losers decided every day by how well we collect, analyze, and act on data. However, most companies struggle to unlock the full value of their data, using outdated, outmoded data infrastructure. Presenter Nikita Shamgunov examines how businesses use data, the new demands on data infrastructure, and what you should expect from your tools.
The ugly truth about making analytics actionable (sponsored by SAS) 
1:15pm-1:55pm, Sep 25 / 1A 01/02
Companies today are working to adopt data-driven mind-sets, strategies, and cultures. Yet the ugly truth is many still struggle to make analytics actionable. Presenter Diana Shaw outlines a simple, powerful, and automated solution to operationalize all types of analytics at scale. You'll learn how to put analytics into action while providing model governance and data scalability to drive real results.
Visit Perficient's Experts in NYC
If you're attending the Strata Data Conference don't forget to come visit us! Perficient is proud to be a Premier Exhibitor of the event and we'll be at booth #1338 in the expo hall. Our experts will be onsite to strategize and showcase our expertise in complex data environments, AI, machine learning, and data strategy.
You can also connect with our team to set up a meeting, even if you're not attending the conference. We look forward to seeing you.