The blog "5 Ways Your Data Warehouse Is Better In the Cloud" outlined the advantages of running your data warehouse in the cloud. In this blog, we look at the high-level considerations for migrating your data warehouse to the cloud.
Building the Business Case for Migrating Your Data Warehouse
Many companies facing expensive on-premises product renewals are aggressively migrating their data to the cloud. In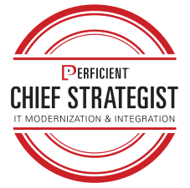 this case, the cost of migrating to the cloud can be offset by the cost avoidance of the upgrade and migration. It is important to recognize product end-of-life cycles and plan a migration to the cloud accordingly. Insufficient lead time for a migration due to end-of-life dates would likely result in a less than optimum lift-and-shift migration.
Building a business case requires a TCO calculation for each data warehouse option considered. Cost should be gathered for data center/compute expenses, networking, data transfer, storage, administrative, software license/subscription fees, hardware and software maintenance, depreciation, and support. Fault-tolerance and disaster recovery is inherent in the cloud and is expensive to achieve with your own data centers. You should include these costs in the TCO model as well.
Intangible benefits typically associated with the cloud like agility and elasticity are more difficult to quantify. However, you should include these as benefits within the business case.
A recent Perficient client TCO study found the cost of the enterprise data warehouse (EDW) in the cloud to be significantly less than on-premises due to the following factors:
Disaster recovery cost in the cloud was minimal and primarily made up of data storage and data transfer costs.
Separating storage and compute with pay-as-you-go compute minimized overall costs.
The ability to right-size and scale the compute environment minimized initial costs of the program.
Technology Selection for Your Data Warehouse
There are many options to run your EDW in the cloud. Businesses require a strong knowledge of cloud architectures, data lakes, elasticity and storage options, cross-region redundancy, and cloud subscription models to make technology choices. The leading public cloud providers have many data-related services and continue to innovate rapidly. There are also many third party options to choose from.
Your data-related technology selections and the roadmap to implement them must also align to the business strategy and priorities, your overall cloud strategy, and the direction you want to take your BI and AI in the cloud. The ability to support or migrate your existing data movements, ETLs, and security model must also be considered.
Using a partner with cloud platform and data migration experience is often something worth considering. This is especially the case for technology selection and migration planning.
Data Warehouse Migration Style
As previously stated, an EDW product end-of-life upgrade spend could force you to a lift-and-shift migration scenario. If this is the case, it should be considered a tactical stop in the overall data warehouse roadmap. A lift-and-shift migration will not produce an agile EDW or optimize the elastic cloud environment.
Another option is to create a new cloud EDW for a specific set of use cases. Businesses should select these use cases carefully so that they leverage the cloud with all the associated benefits. For example, businesses could build a new EDW in the cloud for a specific business unit or to support a specific data science use case. This more incremental approach would build internal cloud skills and prove the value of data in the cloud to the business and thus build momentum to continue the migration. This approach could provide analysts and data scientists new capabilities such as streaming data, AI/ML, and sandboxes for self-service BI.
Getting Started
The EDW is an attractive cloud use case. Businesses often already have their data in the cloud thanks to their software-as-a-service-based applications or already-migrated applications. For those that don't have data in the cloud yet, their data will likely be there soon. As a first step, migrating the EDW and BI is lower risk than moving your transactional systems. On top of that, there are also many financial and technical benefits to moving the EDW to the cloud.
Perficient has experience with EDW-to-cloud migrations and partnerships with all leading vendors in the space should you need any help. Our cloud EDW, business intelligence, performance management, and predictive and risk analytics solutions incorporate industry expertise, years of experience, and insights from hundreds of successful implementations.