The current business and economic environment is one in which everyone is racing to be better than everyone else, especially in technology. Organizations and even countries are fighting to become leader of the pack. The only effective way to win the race, though, is by achieving excellence through expertise. Centers of Excellence (CoEs) can play a significant role in helping organizations win customer loyalty and prove they truly understand their field. In essence, CoEs are really the only way for organizations to stand out from the crowd and surpass their competition. They are also a highly effective approach to ensuring software outsourcing initiatives achieve the best possible results.
Understanding Centers of Excellence in Software Development
A Center of Excellence is hub of creativity and innovation made up of highly skilled and experienced professionals who work towards streamlining processes and maximizing value across an organization.
In other words, a CoE brings people together from across the organization to ensure that everyone in the company is working towards the same goal using the highest degree of expertise possible.
In software development, Centers of Excellence are all about enforcing and streamlining sound development practices, but also about ensuring the entire organization has the expertise necessary to fulfill its business goals.
When it comes to software outsourcing, a Center of Excellence can ensure that the IT outsourcing team is trained and up-to-speed with internal development practices, but also makes sure those practices are implemented. In other words, they not only set up your nearshore outsourcing team for success, but they can also police the results to ensure they are on par with the excellence required.
An example could be a big data analytics CoE. Their role is to work with teams across the organization to find, collect, and store data, to set up repositories, develop necessary extraction algorithms, and to ensure that end users have the data visualization and analytical tools they require.
Another example of a CoE could be one focused on mobile solutions. This CoE works with groups in the organization to determine whether mobile solutions can be used to streamline internal operations and processes, as well as the customer experience. Once the appropriate solutions are determined, they can help in building them or in choosing the right IT outsourcing partner to do so.
Are Centers of Excellence Always Necessary?
In a world where innovation and speed are key to success, a Center of Excellence is generally a good idea. However, there are certain scenarios when a CoE is an absolute necessity.
One such scenario is when you need to develop standards and expertise in an area or for a component used across the entire organization. In this situation, the CoE will define the architecture, roadmap and standards for the component, which teams across the organization then use in their solutions.
Another situation when a CoE is necessary is when you need to develop a new skill. A CoE handles the hiring, the creation of partnerships, and the training to ensure that the skill is learned and adopted across the organization.
Yet another situation when a CoE can bring incredible value is for IT outsourcing. The CoE ensures that the software development outsourcing team you are collaborting with has the skills your organization requires, as well as the expertise to work with those internal components that might be part of the final solution.
While a CoE can't do the actual hiring within a software outsourcing team, they are in the best position to deal with the vendor in the assembly of the team to ensure it meets your organization's standards of excellence. They can also handle the training and monitoring to ensure the team is performing as required.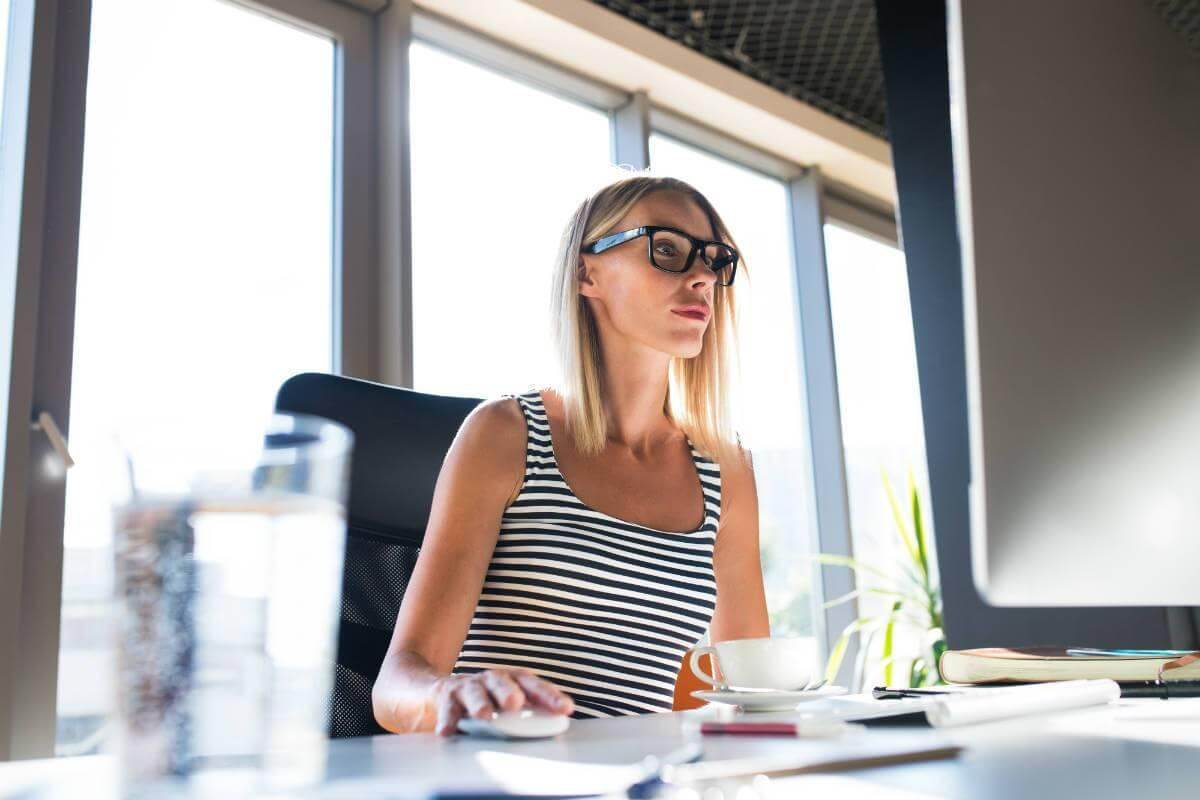 Discover the Benefits of a Center of Excellence
One of the biggest challenges organizations face today is speed. Technology is evolving at breakneck speed and its dragging everything along with it.
Consider that a mere decade ago, it was common practice to work on a piece of software for years before launching it. Now, companies are putting out new products and updates every week.
The farther we move forward, the more the speed picks up too. It took years for smartphones to appear on the market, but now we've got smart houses run by artificial intelligence that can predict our needs.
In this environment, companies need to be innovative, which also means they need to be able to fail quickly so they can move on to a new idea. A good way to deal with all these issues is through Centers of Excellence.
When you have a dedicated team, everyone in the organization will become aware of what the ultimate goal is. A Center of Excellence also proves that your company is committed to innovation and achieving excellence.
There's also less risk involved since a CoE isn't affected by the daily operations of a business. They don't have to worry about revenues, so they can focus on improving a certain area without worry. This is also why they also have a greater deal of flexibility, allowing them to quickly innovate and to fail just as quickly so they can move on to the next project.
However, the key to succeeding with a CoE is to ensure that you are clear on its purpose and have a roadmap. In this sense, a CoE is similar to data science in that you can't just collect tons of data without having a specific goal that needs to be achieved because you'll end up with a ton of unusable data.
However, once you've established a purpose for it, a Center for Excellence can help you surpass your competition, especially if you're resorting to IT outsourcing.
There's no better way to ensure that your nearshore outsorucing team aligns with your organization's goals and standards of excellence than by having a CoE. They can handle everything, from ensuring that the team has the right composition of talent to training that talent to deliver the best possible results. And they will do so in an organized fashion that promotes innovation in your IT outsourcing team, which is vital in today's business environment.
—
We'd be happy to explain Centers for Excellence in software outsourcing in more detail. Give us a call