The monumental $34B IBM Red Hat acquisition officially closed earlier this month. In the wake of the acquisition, what does it mean for the technology market? 
Over my career, I've worked extensively with customers leveraging both IBM and Red Hat technologies. Here's my take on the five key impacts that this acquisition will have on the market.
1. Open source consolidation
A major impact of the acquisition will be the consolidation of the open source market. The positive impact of this is that IBM will leverage its massive sales engine to push adoption of open source technology and standards, further cementing Kubernetes and other projects as the common foundation for cloud. 
The concerning part of this consolidation will be the elimination of competition it creates. Healthy competition generates innovation and ultimately, benefits to customers. Without IBM and Red Hat competing for cloud market share, other players will need to step in to generate that momentum. 
On the flip side, there is a history of good market consolidation in examples like Microsoft and GitHub. They have made a tremendous culture shift and numerous healthy contributions to the open source ecosystem. A positive indication for this merger is Red Hat and IBM's position in the open source community. Red Hat is the obvious front leader, but IBM also has a history of investment in open source in areas like Apache, Linux, Eclipse, Hyperledger, and Istio. In this acquisition, IBM will become one of the largest open source contributors in the world. 
Jim Whitehurst, president and CEO of Red Hat, said of the acquisition:
"Joining forces with IBM gives Red Hat the opportunity to bring more open source innovation to an even broader range of organizations and will enable us to scale to meet the need for hybrid cloud solutions that deliver true choice and agility."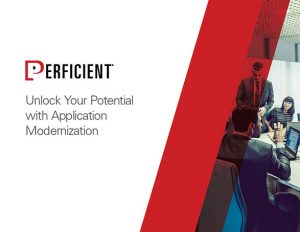 Application modernization is a growing area of focus for enterprises. If you're considering this path to cloud adoption, this guide explores considerations for the best approach – cloud native or legacy migration – and more.
A potential concern for the open source community is that Red Hat will no longer be able to contribute to open source projects regardless of the commercial benefit for Red Hat. However, IBM currently has no restrictions on contributing to competing projects, and if anything, this acquisition shows that they are doubling down on their open source bet.
2. Kubernetes ubiquity
Another massive impact on the cloud market is the reinforcement of Kubernetes as the key enabler of hybrid cloud for enterprise. There's been a rapid rise of the docker image format containers and Kubernetes, and even though these are still new technologies, they've become a standard for managing and running applications. Kubernetes is becoming a common foundation for public, private, and multi- cloud platforms. 
Do-it-yourself Kubernetes is not typically the recommended approach for most organizations, and enterprises tend to leverage established container platforms like OpenShift or in some cases CaaS on public cloud. OpenShift, however, is at the center of the reason IBM purchased Red Hat, positioning the duo as the dominate player in hybrid cloud. As a whole, the acquisition reinforces Kubrernetes' importance and IBM's investment in and focus on the platform to ensure its success. 
This acquisition will further solidify the platforms' ubiquity and demonstrate that you can move forward on Kubernetes-based solutions with confidence.
3. Rising tides lift all boats
IBM has a tremendous install base across most industries worldwide. As they pull more organizations into open, container, and Kubernetes-based development models by moving their existing heritage and legacy systems onto hybrid cloud platforms, this enables expanded innovation in the market. It creates new use cases and patterns and grows the addressable cloud space for IBM Red Hat. But it also grows the space for other cloud vendors too. Other vendors and open source projects will spring up to support the ever-expanding array of use cases. Everyone will benefit as more applications are positioned for the cloud. 
4. Portfolio rationalization
While the acquisition adds new products to IBM's portfolio, it also creates overlap. It will force a reconciliation between competitive IBM and Red Hat products. The most notable overlap is between OpenShift and IBM Cloud Private. That said, even before news of the acquisition broke, IBM had announced support for many of its data and middleware products on OpenShift. We'll continue to see that progress as all IBM products transition to run on the container platform. 
While rationalization will inevitably occur, it's important to move forward with confidence on your platform selection at this point, it's going to be a period of time before we'll see any rationalization play out and your competition isn't waiting for you to make a decision. Move quickly and with confidence. 
Red Hat has a strong potential to have a significant impact on IBM culture. 
People point to previous IBM acquisitions as an example of what will happen to Red Hat. But this is very different. At $34B, this is IBM's largest acquisition by far, an order of magnitude bigger than any previous acquisition. The closest were Cognos at $5B and PWC at $3.5B. The IBM Red Hat deal is the third largest tech acquisition by any firm of all time. 
Not only does the immense size make this different, the leadership does as well. IBM is gaining an open leader in Jim Whitehurst. Ginny Rometty has acknowledged that IBM has a lot to learn from Red Hat and wants to preserve Red Hat's culture to change IBM. IBM isn't too big to change, and we should watch for the positive culture impact from Red Hat. Ginny said during Red Hat Summit in May, "I don't have a death wish for $34 billion."
* Reference to the 2002 book by Louis V. Gerstner, Jr., CEO of IBM for almost 10 years, in which he recounts IBM's historic turnaround from the brink of bankruptcy. 
My take: this acquisition has a lot of potential to positively impact the hybrid cloud market as a whole – and the time to act is now.  Establish your platform so that you can take advantage of the innovation as it comes and position your business for success leveraging the cloud.