You've made the commitment to show measurable results from your marketing efforts. You know there's value in making data-driven decisions. And maybe you've heard that Datorama can help.
So … now what? We all know that technology can only take things so far. To maximize the value of your marketing ROI measurement, you need a plan.
New to Datorama?
If you're relatively new to learning about this marketing intelligence platform, start with this quick intro. Once you have the big picture in mind, the following strategies will shed some light on how to get the most out of your marketing performance data.
5 Ways to Get the Most Out of Datorama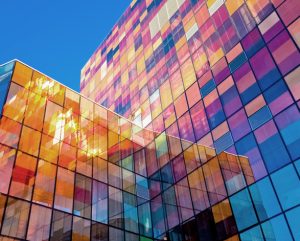 With some guidance, you can craft a data platform that is right for your organization's needs and gets the most return from your data capital.
1: First, define your measurement model.
Define the metrics and KPIs that matter most to your organization. Then identify the sources where your marketing performance data currently lives. This list likely includes:
Ad serving platforms
Web analytics and SEO
Marketing automation
CRM
Sales data
Note: You'll likely need to do some foundational work in each of the data sources listed above before you start pulling them into Datorama. Make sure the following are all well-defined and consistently tracked:
URL tagging (commonly referred to as UTM tags)
Website conversion steps
Lead generation forms
Lead and opportunity management processes
Revenue attribution methods or models
2: Create your vision for cross-channel analytics.
Picture what it will look like to have an omnichannel view across all of your marketing tactics. Your list may include:
Digital media

Traditional media

Email

Social

SEO

Trade shows and events
Next, prioritize how the following data points will be used to drive decision-making and optimization across all of your channels:
Ad engagement
Media spend
Website conversions
Leads generated
Opportunities routed to partners
Opportunities closed/won
Revenue
Product gross margin
3: Determine how to close the (gigantic) gaps in your data.
Marketing data, by nature, is both messy and incomplete. Your raw data typically comes with headaches that too often prevent marketers from mining meaningful insights. Thankfully, this doesn't need to be the case. Even better news: Datorama was built with this in mind. Here are a couple key methods to further enrich your marketing performance data:
External ID:

This is perhaps the most critical element of any marketing performance data model. Determine an External ID approach that will allow you to connect disparate sets of data across the buyer journey.

Each of your raw data sets contains a separate database key with no inherent relationship from one data set to the other. It's up to you to determine how to tag all of your marketing activities with a common ID structure across all of your marketing platforms. From there, Datorama provides an incredibly flexible data model for aligning and merging data from numerous sources into a single, cohesive data model.

Classification:

Though this is the less exciting layer of your data model (i.e., it takes some manual effort), classification is absolutely essential to discovering meaningful insights in your marketing performance data.

Your raw data is often only comprised of cryptic IDs, messy URLs and the occasional data field (column) that is not properly named or structured for displaying on a dashboard. This is where Datorama rises head and shoulders above the competition. Datorama gives you multiple options for cleansing, harmonizing, classifying and enriching your data with additional metadata, groupings, categorization, vlookups and joins to other data tables that take your raw data sources from shrapnel to mosaics with ease.

It sounds complicated. And it is. But Datorama allows you to configure and automate this process like no other tool you've seen.
4: Design your ideal storytelling dashboards.
Dashboards tell the story of your marketing performance. Start by thinking through the story you want to be able to tell about your marketing efforts, and design your dashboards from there. Be sure to include these key elements of a storytelling dashboard:
KPIs
Goals and benchmarks
Trending
Top performers
Images of your ad creative
Campaign objectives (narrative)
Insights and key takeaways
5: Plan how you'll extract the most value from your data.
Insights are hidden within your data. The key is to unlock these insights and incorporate them into your strategic approaches. In addition to hiring smart people to analyze and draw insights from your data, we recommend utilizing the following methods to discover and turn these insights into action in real-time:
Use Datorama Genius – Utilize this AI-powered insights engine in Datorama to analyze the correlation between multiple variables in your data. Computers can outperform humans in the insights discovery process. The human element is needed, however, to discern which insights are most meaningful to informing strategy.
Share these insights in a timely manner – Datorama Genius gives you the option to post AI-powered insights directly to your dashboards. You can also incorporate dynamic or manually entered insights into your dashboard layout through rich text box widgets.
Collaborate – To share your insights or ask questions to the rest of your team, Datorama dashboards feature a built-in collaboration panel utilizing Slack, a popular workplace collaboration tool.
Leverage the Action Center – Finally, to get a jump on actioning your insights, Datorama features many options within its Action Center, including automated webhooks, email notifications and options for optimizing or pausing digital campaigns automatically in real-time.

Remember, the journey to marketing ROI is a marathon, not a sprint. Take things one step at a time, and in the end, the value you drive will be well worth it for you and for your entire organization. Feeling overwhelmed or have any questions about getting started? Feel free to ask our experts. We'll be happy to help.