Understanding the customer journey – and your internal team's journey – is critical in B2B industries like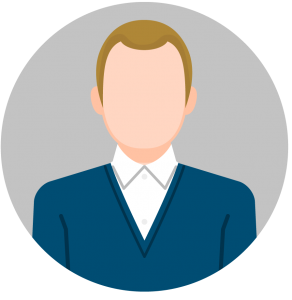 manufacturing and distribution. The B2B merchandiser role can be filled from many different functional roles within an organization, including marketing, product marketing, or even product management. The more complex the products, the most likely this role will be filled with a technical resource rather than someone from marketing.
In a manufacturing organization, the role of the merchandiser may include the design and build of the actual product itself, all the way down to releasing the product for sale, training, and the total product lifestyle. This same person may be responsible for defining the product family hierarchy, inventory levels, and product accessories.
A Way to Manage Relevant Product Data
The merchandiser is responsible for really managing and merchandising products, whether in the form of digital or traditional catalogs. He may be involved in designing the products, or may just handle the aspects of the products they manage, including content, video, and product details and copy. He's working in the digital commerce solution or in a product information management (PIM) system within your organization, so it's important that when laying out your system, you think about your merchandiser and how their role fits in. Think about how he will interact with the system and create an experience that is easy for him to work in to provide the critical product information that makes your customer experience the best it can be.
Reducing Redundancy
The data he works with will need to be accessible across multiple platforms for different use cases throughout the buying journey, and it's his job to ensure it's presented in a way that best fits the needs of the user at that time. He doesn't want to manage product information in multiple systems, and would rather be able to input data into one system where it can be distributed, updated, and edited across the other integrated platforms that will access it. 87% of shoppers stated that they have left a B2B site to conduct research around a product, usually because the product description or information did not meet their needs. He needs to be able to minimize the redundant functions that come with entering data into multiple systems to reduce the margin for error.
Easy Catalog Creation
One of the things a merchandiser needs to be able to do is to make customer-specific catalogs that showcase approved products with specialized pricing for those customers. He needs a system that enables him to create multiple variations of these catalogs to fit specific organization needs, price restrictions, and industry. Providing a system that allows him to sort and categorize his products with tags and make edits when creating these catalogs is a vital part of providing a personalized customer experience.  
Interacting with the Merchandiser
What He Does
Is responsible for all aspects of the products that he manages including content, videos, images, and more

Sets the new products up in the ERP, PIM, or other systems where he manages product information in his organization

Decides the sales information about his products for both online and traditional channels

Trains sales and others about his products to enable them to sell them
What He Needs
A single location to manage product information and data to make his job easier

The ability to add and modify product information and keep track of the revisions

The ability to create both digital and print catalogs for sales and his customers

The ability to create catalogs that are relevant to customers and his sales team by product line, customers, vertical, and more
Where You'll Reach Him
He is often working at his desk, and rarely relies on a mobile device to do his job.
What You Can Provide to Make His Job Easier
A PIM solution that is designed to manage all  aspects of the product data

An eCommerce tool that  allows him to introduce and promote new products
To learn more about the other roles involved in the B2B buying process and how you can improve their experience, check out our guide The People of the Manufacturing and Distribution Buyer Journey.