Understanding the customer journey – and your internal team's journey – is critical in B2B industries like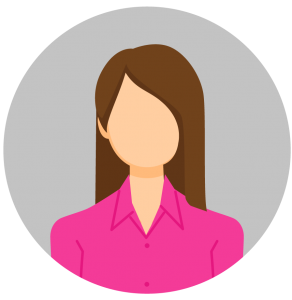 manufacturing and distribution. A Customer Service Rep (CSR) is a typical role at both manufacturing and distribution companies and is the center of a B2B buyer's journey. They support the outside sales team and communicate with customers through multiple channels.
This person may be very knowledgeable about the products they sell, but easy access to information is a crucial component to her customer support initiatives.
Accessible Data at Every Touchpoint
The CSR is talking to customers all day long. She's constantly reacting to issues and tracking down information, and she needs a better way to access the data she needs without flipping between multiple data systems.
To provide a better customer experience with more efficiency, she needs a complete view of customer data and orders that are taking place both online and offline. Think about all the data and different systems that she accesses and see what integrations can be made on the back end to present relevant data from multiple systems in one complete view.
Technology to Get the Job Done
There's a lot of redundancy in the tasks the CSR handles on a day-to-day basis. When orders are placed over the phone, via email, or through fax, she is responsible for re-entering those orders into the manufacturing and distribution systems to be fulfilled. Introducing a system that can digitize tasks such as these will reduce unnecessary calls and tasks and allow her to focus on more high-value client inquiries.
Identify which technologies can help the CSR accomplish these high-value tasks. What types of programs can you implement to help her cross-sell and up-sell? How can she better introduce customers to new products? How can you help her target the right customers with the right products? Many customers don't want to have to pick up the phone to interact with a service representative, but also dislike how long email communication can take. New technology such as live chats are an effective way to enable customers to interact with CSRs the way they want, when they want. In fact, 22% of the fastest-growing B2B companies have a live chat widget on their website.
Streamline with Self-service
Digitizing order information and eliminating redundant tasks into a system not only impacts the CSR, but the customers she serves. By creating a holistic view of data and order information, customers can better self-serve. Rather than calling, emailing, or chatting with the CSR, they can access the information they're looking for such as order status, availability, and history.
By simplifying the transactional intensity that the CSR faces with these multiple communication channels, she will be able to dedicate her time to helping more high-priority customers with more complex problems. If a customer is experiencing issues with your commerce site or cannot find the information they need there, they may need to interact with a CSR for more advanced help. If she's tied up with low-value tasks, she won't be available at those critical times, and that customer's journey will be negatively impacted.
Interacting with the CSR
What She Does
Spends her day at her desk dealing with the order issues of customers and salespeople

Addresses issues via phone, fax, email, chat, and more

Gets interrupted all day long and is often putting out fires

Serves as an internal team member supporting the outside sales team

May be very knowledgeable about the products she sells, especially if she is at a city desk
What She Needs
An easy way to access the information she needs that is often spread across multiple systems

A better way to process orders and provide information to customers so she can help with higher-value interactions

A way to automate manual orders that eliminates the need to re-enter orders that come in through fax and email

Access to customer data and orders that happen both online and offline
Where You'll Reach Her
She is at her desk most of the day dealing with customer issues, salespeople, and checking information on order inventory, availability, and pricing. She may be using multiple systems across multiple screens, and communicating with customers through a variety of channels.
What You Can Provide to Make Her Job Easier
Provide her with a simple interface that provides a 360-degree view of the customers she serves

Tools like PunchOut or order automation to eliminate the need to reenter manual orders

The ability to interact with customers on their term via phone, chat, email, and more

Tools like list management that allow her to help the customer along their buying journey
To learn more about the other roles involved in the B2B buying process and how you can improve their experience, check out our guide The People of the Manufacturing and Distribution Buyer Journey.