The recent updates for Oracle's Enterprise Data Management platform offers a few new features to be aware if considering implementing the tool.
Inclusion of Financials Cloud General Ledger
Users can now manage descriptive flexfields (DFFs) for Financials Cloud General Ledger. Descriptive flexfields can be registered for Financials Cloud General Ledger applications and/or segments. The registration creates additional properties to house descriptive flexfield data within node types defined for the Financials Cloud General Ledger application or segment.
Descriptive flexfield values are managed by these properties in viewpoints for Financials Cloud General Ledger. Descriptive flexfield values can be imported and exported along with the segment values they are associated with.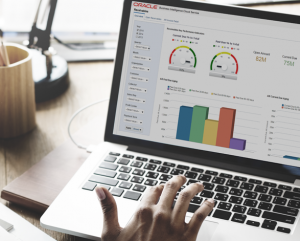 Explore key considerations, integrating the cloud with legacy applications and challenges of current cloud implementations.
Sample Application and Recreating the Service
Starting with the July 2019 update, a sample application is provided with the tool. The sample application contains pre-loaded sample data and related artifacts for Enterprise Data Management. Users can explore the capabilities of Enterprise Data Management, get familiar with its features, and use tutorials before they start working with their own data.  The sample application includes examples for Financials Cloud General Ledger, Planning, and Financial Consolidation application types.
From a new option on the Settings and Actions menu, the Service administrator can recreate the service which removes all applications and artifacts. The administrator can then create a sample application, new application, or import a snapshot.
New Statistical Properties
Two new properties, Last Modified By and Last Modified Date are now available. The properties allow users to identify the user who last performed a request action to a node and when the user made the change. These properties can be added to node types and used in viewpoints where this information is necessary.
Stay tuned to future posts where we'll take a deeper dive into each of these features from Oracle's recent enterprise data management updates. More to come on those soon. Until next time!