The IT outsourcing market is massive considering that it generated $62 billion in revenues in 2018, and it will likely continue to grow. New business models, emerging technologies, and evolving consumer demands are key drivers of this growth.
While outsourcing first started as a way for companies to cut costs, especially in relation to low-risk operations such as data entry and payroll processing, things have changed. Cost reduction is certainly still a consideration, however, issues like talent shortages, speed of delivery to market, and innovation are taking precedence.
So, how might these changes affect the IT outsourcing market?
Global Talent Shortage Will Drive Stronger IT Outsourcing Relationships
Relationships with IT outsourcing firms have changed, becoming more standardized but also focused more on processes and people over price.
In other words, organizations are outsourcing software development with the goal of creating a better product and providing their customers with a better experience rather than because of cost advantages.
This will become more and more prevalent as new technologies continue to emerge, and the shortage of skilled people grows.
In essence, it simply isn't feasible to employ full-time specialists in all areas an organization might need, especially if said skill is not a constant requirement. Not only would it be difficult to find these people, but it simply wouldn't make sense financially.
Conversely, you can turn to software outsourcing to fill these gaps. The advantage is that you can work with multi-disciplinary teams with a variety of specialties, and these teams will be highly experienced.
More and more organizations are turning to outsourcing for specialized work in lieu of hiring their own internal teams. This trend is very likely to continue and even expand, especially since the Korn Ferry Institute predicts that the global tech, media, and telecom industries will be short over 1.1 million skilled employees by 2020 and it could reach 4.3 million by 2030.
One of the most severely affected countries is expected to be the U.S., where companies will suffer an approximately $162.2 billion per year loss in these industries by 2030.
The more acute the talent shortage grows, the fewer options companies will have but to resort to software outsourcing.
Relationships Between Companies and IT Outsourcing Teams Will Evolve
The worldwide talent shortage won't just make IT outsourcing far more popular and, in fact, a necessity. It will also lead to an evolution in the relationship between companies and vendors.
To put it bluntly, it will become an IT outsourcing vendors' market and prices will likely rise. As competition heats up for experienced and efficient teams, you shouldn't overlook the value of building a strong relationship.
The current experience economy isn't just for customers. Creating an outstanding experience for your software development outsourcing team is just as important. It will also build a stronger relationship and earn you their loyalty. This will naturally lead to a far more efficient relationship, but also one where your team isn't afraid to be creative or innovative.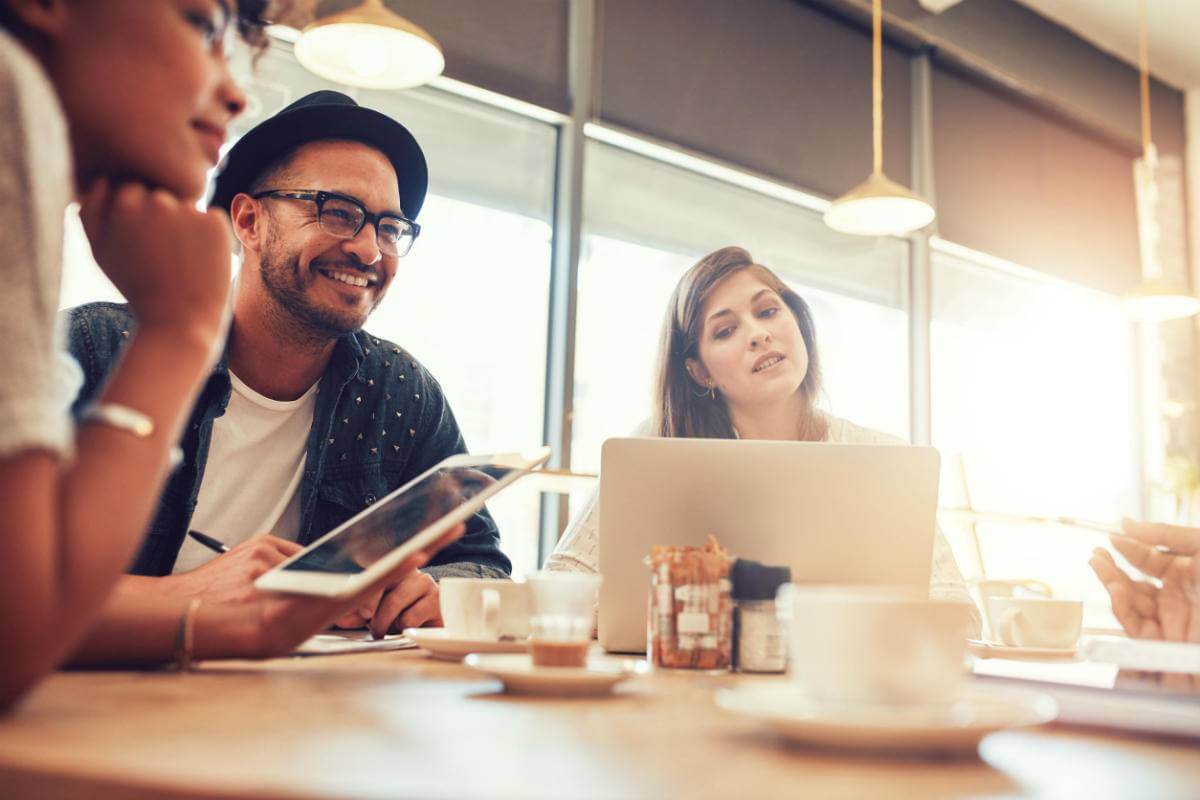 Geography Will Become More of a Consideration
While India and China are still in the lead in terms of software outsourcing popularity, geography will become more of a consideration as many other regions are becoming just as popular.
The geographical location of your software outsourcing team can have a massive impact on results. Issues like intercultural communication and time differences can have a significantly negative impact on project outcomes.
For this reason, as the market matures and more regions offer attractive IT outsourcing options, the more companies will be likely to look closer to home.
For example, for companies in the U.S., Latin America is a far better option than India or China. The shorter distance means its much easier to hold in-person meetings with your software development outsourcing team.
Furthermore, practically non-existent time differences allow for real-time communication. This can significantly reduce delays and mistakes.
Additionally, since Latin America and the U.S. have a long history of trade, intercultural communication is far easier. Colombians, for example, understand American culture and what is expected, and vice versa.
IT Outsourcing Teams Will Need Greater Integration into the Organization
It might sound counterintuitive but IT outsourcing teams will have to be integrated into the organization as if they were an internal team. This applies to every aspect of the relationship, from instituting similar DevSecOps processes to building a relationship as if they worked in the same office. Otherwise, innovation will remain beyond your grasp in the areas you are outsourcing.
Innovation stems from creativity, and the latter is amplified by trust. It's difficult for a team to be creative if they don't understand the person and/or organization they are working with.
There's also little motivation to attempt any form of innovation if the organization contracting their services doesn't show interest in them.
AT Perficient Latin America, we firmly believe in the value of powerful relationships. When you work closely with your IT outsourcing team, when you take steps to get to know them beyond what they can do for your business, when you let them get to know you as an individual, you will find they will go the extra mile for you.
Otherwise, if you limit your interactions to a few impersonal calls every now and then, you can't expect a software development outsourcing team to deliver more than you asked. You certainly shouldn't expect creative or innovative approaches.
Furthermore, when you treat your software outsourcing team as part of your organization, you will apply the same standards, checks, and processes as you do internally. This is especially important when it comes to security, which is becoming a serious concern.
This means training your software outsourcing team to take security into account. It means working with them to implement security from the beginning of the project, and it means monitoring and subjecting their work to the same tests you would internally.
The future is certainly bright for software development outsourcing as the market will continue to grow. After all, an increasing number of companies are turning to outsourcing so they can take advantage of highly skilled talent that they might not otherwise be able to access. And since talent shortages are only going to get worse, it looks like software development outsourcing teams are going to become increasingly valuable.
—
Bring your IT projects to the next level with world-class software engineering talent! Call Perficient Latin America.