Editor's Note: This guest blog post comes courtesy of E.G. Nadhan, Chief Technology Strategist at Red Hat. 
I met Forrester Analyst, Dave Bartoletti during the Industry Analyst Cloud Strategy and Networking Event in Dallas earlier this year where Bartoletti shared his perspective on best practices on transforming to containers and predictions for the future of cloud strategy. His forward-thinking perspective got me thinking about how these could be applied in real life and the experiences that enterprises have had in this transformational journey. And this is best done through a conversation with enterprises who are at various stages in this journey.  Which is exactly what I would be doing in Minneapolis and St. Louis where I have an opportunity as a moderator to engage in a dialog with enterprises like Sabre, TCF Bank, Florida Blue, and others. While Bartoletti continues to share his perspective, I will be using that as a foundation to jump into a conversation with these enterprises whose representatives will serve as expert panelists. Thus, it comes about that A Strategist and an Analyst walk into a conversation about the Cloud with Containers.
But, what is that we talk about? When I think about it, there is no end to the list of topics that can be covered.  However, they can be grouped into key factors that are not only relevant but also matter for sustained success in the cloud transformation journey. Join me as I share my thoughts on this discussion.
Strategy. Going to the cloud is a business decision. A decision that needs to be taken in a timely manner with a clear perspective on the migration rationale.  The strategy must also encompass the combination of target cloud environments while factoring in the existing investments on premise. In a world replete with choices for cloud environments, enterprises must address the need for evolving to co-existence across clouds using containers as a common platform. Hello Hybrid Cloud!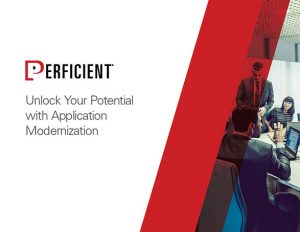 Application modernization is a growing area of focus for enterprises. If you're considering this path to cloud adoption, this guide explores considerations for the best approach – cloud native or legacy migration – and more.
Execution. Strategy — just like software — becomes shelfware without execution. Once the strategy is in place, execution is about identifying a steady array of applications that are selectively broken into microservices housed in containers in the cloud environment. Some applications are better left where they are and eventually retired. There is no one cloud that fits all workloads. Every workload has the cloud that is best suited for its characteristics. Containers provide consistent transparency across clouds.
Management. If cloud is a business decision, there is bound to be curiosity about the benefits of cloud migration. Managing the cloud environments is about the continued tracking of the relevant metrics that establish the financial and business benefits realized.  The need for the environment to be up and running to scale is a minimum requirement for any IT environment — cloud included. It is vital to track business agility as a key outcome in the world of containers.
Integration. So what if you are in the cloud? You still need to integrate.  While applications could be migrated, the persistent data that they operate still need to be accessed.  The strategy for cloud migration must encompass the strategy for integration.
Culture. Cloud migration involves a cultural and organizational shift across the enterprise.  Cloud serves as a catalyst for increased collaboration and a culture of knowledge sharing across the different business units.  Done right, the collaborative culture of coexistence across multiple environments is a catalyst that reduces the friction between siloed teams fueled by an open, DevOps mindset.
Those are the primary thoughts that I think about as I make my way to St. Louis on May 21 and Minneapolis on June 13.
What say you?
What are your thoughts on this?  What would be your questions for the panelists?  Let me know. There is no need to wait for the actual event to occur.
Why not start a virtual panel of our own between A Strategist, An Analyst and the most important panelist of all — you!