Digital disruption is happening at lightning speed, and its impact spares no industry or business. Today's technologies allow consumers to own every experience, forcing business leaders to re-examine every aspect of their business models.
As the leading digital transformation consulting firm serving Global 2000 and enterprise customers throughout North America, we've spent the past two decades helping companies navigate uncharted territories and rising consumer expectations, so they can innovate, achieve growth, and remain competitive.
As we celebrate our strong momentum and continued impact, we are pleased to announce that we will be ringing the Nasdaq Stock Market Closing Bell in Times Square at 4 p.m. ET on May 22. The occasion is one that certainly comes at a fitting time.
Just as Nasdaq is "relentlessly reimagining the markets of today," we, too, are working to define a new era. Nasdaq's mission to "rewrite tomorrow" is one we share. We're driven by an insatiable desire to lead change and transform businesses across the globe. It's the essence of all we do as we deliver digital experience, business optimization, and industry solutions to the world's leading enterprises. As we approach the event, some of our colleagues who will be attending share how we're helping companies digitally transform.
How We Help Companies #RewriteTomorrow
Channeling the Courage to Change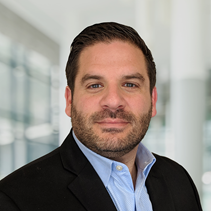 "Digital Transformation isn't just a board room imperative or passing industry trend. True transformation is the barometer for whether companies will become relics of the past or brand builders who #RewriteTomorrow by elevating customer attraction, engagement, retention, and loyalty through every touchpoint in their journey. A mature transformation is about organizational buy-in, operational readiness, platform scalability, and the courage to challenge what worked in the past."
– Ed Hoffman, Vice President, Digital Experience Solutions, Perficient
Empowering Patients in Their Health Journeys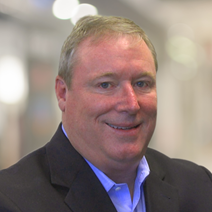 "Digital transformation challenges virtually every digital interaction – between users, devices, sensors, data and more – to happen faster, to have greater accuracy and to be a more personal, intuitive and effective experience. Across industries, Perficient focuses on illuminating and accelerating this process. For instance, in healthcare, we #RewriteTomorrow by helping our clients evolve to meet patients on their own terms, empowering them in every step – physical and digital – of their health journey.
"Along the way, we help clients leverage rapidly growing digitally-generated insight to re-engineer their strategy, technology and culture for next generation care provision, management and innovation."
– Matt Castle, Vice President, Industry Solutions, Perficient
Challenging Convention – and Innovation Itself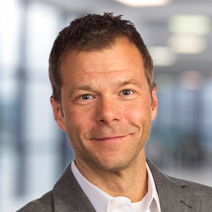 "While the digital revolution has been going on for quite some time now, there's never been a more exciting time to be a part of it. The digital landscape continues to be remade through the constant interplay between large enterprises, start-ups, and even 'gig' economies – all pushing the envelope and each other, with time frames for revolution getting shorter and shorter. These days, a company that hesitates will lose ground at an unrecoverable rate to companies that embrace change and not only challenge convention but even innovation itself. Tomorrow is no longer imaginable because it's being re-written hourly – right now."
– Kevin Sheen, Vice President, Global Delivery and North America West Region, Perficient
Solving Today's Biggest Digital Challenges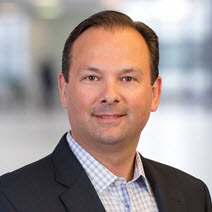 "The sense of pride I have in Perficient as a $500m company and growing has never been greater. Ringing the Nasdaq bell symbolizes all of the customers that put their trust in Perficient to help them realize the promise of digital transformation. It also signifies the strong business relationship we have with our technology partners and the faith they have in Perficient to successfully #RewriteTomorrow by executing their technology to solve some of the biggest digital challenges facing the market. Last but not least, it's a direct reflection of Perficient's 3,500 colleagues around the globe and their commitment to exceeding client expectations that makes all the difference. I'm looking forward to representing all of them on the Nasdaq platform."
– Patrick Schwierking, Vice President, Sales and North America East Region, Perficient
Attracting and Retaining Customers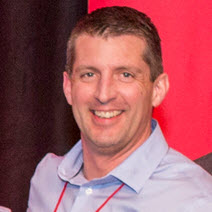 "It's an incredible honor to be a part of the Nasdaq Closing Bell ceremony. This opportunity is truly representative of the transformational changes that help us #RewriteTomorrow for our clients each and every day. Enabling our clients to more effectively and efficiently attract and retain customers, and to maximize those customer experiences directly affects their success in the market and in turn ours. I'm truly blessed to share this experience with some of the best and brightest minds in our industry and am excited about what the future holds for Perficient."
– Brian Conway, Strategic Account Director, Perficient
Making Digital Transformation a Reality Every Day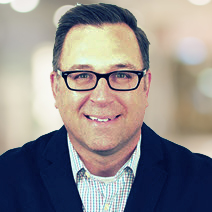 "When I think of the Nasdaq, I immediately think of companies like Microsoft, Apple, Cisco and the tech companies that laid the foundation for this century, the new economy, and, quite candidly, my career. These, and many companies like them, didn't just invent and build insanely great tech, they practically invented the culture of innovation and disruption that we thrive on. I'm proud of what we've built at Perficient because we're right square in the middle of bringing new ideas to fast-moving clients and making it real every single day. Standing on the floor in the Nasdaq will be like standing on the shoulders of giants. We'll be closing the session, but our minds will already be on the next day because that's when we start to #RewriteTomorrow."
– Jim Hertzfeld, Principal and Chief Strategist, Perficient Digital
Innovating at Start-up Speeds
"The role played by digital transformation has shifted significantly over the years from driving marginal efficiency to becoming a catalyst to drive innovation. To be successful today and into the future, enterprise organizations need to innovate at start-up speeds as they adapt to changing customer desires and expectations. They need to leverage and integrate modern technologies as they compete with disruptive organizations morphing business models overnight. Perficient's technology leaders, strategists and innovators are working with business leaders and technology executives to guide them in their journey to #RewriteTomorrow by leveraging our proven execution frameworks and deep experience."
– Vishal Rajpal, General Manager – Cloud, Perficient
Building a Better World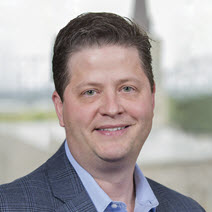 "What's most exciting about all the ways we're helping customers digitally transform to #RewriteTomorrow is the overall outcome – a better world. We're helping life sciences leaders poised on the brink of bringing monumental medicines to market. We're enabling health care providers to deliver better patient care. We're helping innovative retailers thrive by making it easier for customers to procure goods and services when they want, where they want and how they want.
"Digital transformation is ultimately about leveraging strategic insight, the ever-expanding and always-evolving universe of technology tools, and cultural and operational best practices to make life more pleasant, productive and plentiful for each of us – and all of humanity."
– Bill Davis, Vice President, Marketing and Communications, Perficient
Tackling the Tough Questions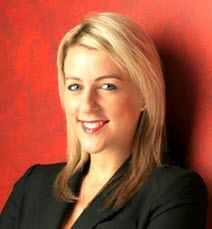 "At Perficient, we are excited about helping companies digitally transform themselves, because, in order to do so successfully and beat the competition, a company must look at their organization from end to end. How do they put in place the correct infrastructure of tools, technology and process to enable scale and efficiency? How do they leverage customer data to personalize experiences, increase engagement and drive brand affinity and sales? How will their culture and values work to enable innovation and drive forward a focus on the customer, all while delivering against revenue and profit goals?
"These are hard questions to address. The brave companies that are ready to #RewriteTomorrow are engaging partners like Perficient in their journey to achieve the breadth and depth of skills required to tackle them, and the courage to take them on."
– Erin Moloney, Director, Marketing, Perficient Digital
In all we do, we strive to transform businesses for the better. We look forward to a bright future ahead. Join us as we celebrate during the Nasdaq Closing Bell ceremony on May 22. A live stream will be available here.