Coveo Impact is where customers and partners come together to share and learn how AI-powered search provides real business value. This year the cognitive search-focused conference will be held in San Francisco May 22-24, 2019.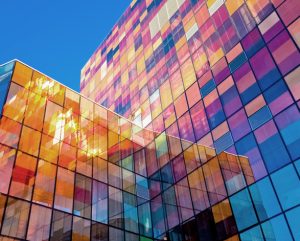 With some guidance, you can craft a data platform that is right for your organization's needs and gets the most return from your data capital.
The Coveo Impact 2019 agenda is packed full of educational sessions that focus on how to improve relevance to support customer satisfaction, employee proficiency, and growth. Below are five you may be interested in. (PS: You can start registering for Coveo Impact sessions at the beginning of May.)
AI-Powered Search Sessions
Relevance Rising: Competing in the AI-Winner-Takes-All Economy Keynote | May 22 1:00 PM-2:00 PM
We're living in the AI economy. Amazon, Netflix, and Uber have re-set our expectations of what digital experiences should be. If they're not immediate and relevant, we move on. Leaders have a choice: harness the power of AI make their digital experiences as personal and relevant as possible or compete against companies that do.  Hear Coveo CEO Louis Tetu and senior executives from F5 Networks and Salesforce share why an AI-powered relevance transformation strategy is imperative for companies that aspire to grow faster, improve customer satisfaction, and make employees more proficient.
Machine Learning & Analytics: At the Center of Customer Expectations & Business Challenges | May 22 3:00 PM-3:45 PM
Coveo Machine Learning is a tool within your reach to improve the overall experience inside your business ecosystem.  Advance your machine learning skills and usage analytics know-how in this expert-led session for all Coveo users. Coveo product managers will explain core Coveo ML and Usage Analytics concepts and share best practices you can apply now, no matter how you use Coveo. You'll learn new ways to get the real-time operational insights you need to be more effective, and strategies to bring more relevance to every interaction for your customers, partners and employees.
Relevance Everywhere: The Coveo Platform Vision Keynote | May 23 9:00 AM-10:00 AM
What will Coveo look like in 2020 and beyond?  President, CTO and Co-Founder Laurent Simoneau will share his vision for AI-powered relevance at scale across the enterprise, and will walk through what's new and coming next in the Coveo platform to help your organization achieve that vision and make every interaction count.  See Laurent unveil exciting innovations in Machine Learning, Commerce, and the Coveo integrated applications for Salesforce, Sitecore, ServiceNow, and more.  He'll be joined onstage by leaders from Xero and Caleres who will showcase how they are raising their relevance game with Coveo.
Coveo Platform Highlights: Spotlight on Machine Learning & Usage Analytics | May 23 10:00 AM-10:45 AM
Every Coveo deployment is supported by our powerful cloud platform, where the index, analytics, and machine learning become more than the sum of its parts. Learn from our product experts about some exciting use cases and platform advancements that will help you plan your evolving Coveo strategy, and discover how to use the powerful machine learning and usage analytics to optimize your platform and achieve your strategic goals.
If Relevance is the Future, What Do You Need to Do Today? | May 24 9:00 AM-10:00 AM
It's time to embrace the new reality in customer experience. Your customers are deciding their own digital journeys – engaging only with what's relevant to them. Instead of trying to steer them through an idealized, predetermined customer path, how do you re imagine your strategy to empower them on their journey with the content that they will most likely need next? In this panel discussion, Coveo CMO Mark Floisand will explore this new reality we all face to rethink our approach to the customer experience – and how AI provides the foundation for automating this at scale.
If you plan on being at Coveo Impact this year, make sure to stop by and see our search experts at kiosk #6 in the East Lounge. As a show sponsor and Coveo Platinum Partner, we'll be there sharing how you can empower your customers, partners, and employees to find and access information to maximize self-service, boost case deflection, and increase productivity.
Not going to Coveo Impact? No worries. Schedule a meeting with us.