I recently got my hands on OneStream software. I can definitely say that OneStream is in vogue, especially working through many other products since the Essbase- Hyperion System 9 days, surviving the changes from Enterprise -> FDM -> FDQM -> FDMEE / Data Management, navigating through to see Planning/ HFM on cloud taking multiple forms PBCS / EPBCS / FCCS, watching that thick Financial Reporting Client taking multiple forms, and getting integrated with OBIEE.
After learning who is behind OneStream product, I am fascinated to compare and see what did the inventors brought into OneStream from their Hyperion experience. Hence, I would like to use this opportunity to blog about my take on OneStream by comparing OneStream at a high level with that of Oracle EPM / Cloud. This is my way of starting to connect the dots I have in mind to get myself rolling in to OneStream implementation with ease.
This article's intention is not to compare and contrast about these vendors strengths and hence this shouldn't be treated as any recommendation for any kind of implementation. I strongly suggest you read through the OneStream / EPM documentations as needed to familiarize with the functionalities. This is "my take" on comparing and contrasting these tools. There is no doubt that these two are from different vendors with different capabilities and market space.
Audience: Fellow consultants like me who are determined to find some commonalities to make the learning curve easier.
OneStream (Terms/Menu) Oracle EPM/Cloud (Terms/Menu)
The Extensible Dimensionality of OneStream is very unique to itself and I am very interested to see it scale for large scale implementations. The programming language and syntax for member selection or consolidation rules in OneStream is very different from Oracle EPM products and definitely a learning curve.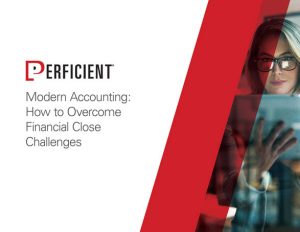 Improvements in each of the following period-close core tasks can provide transformative change and are reviewed in this guide include closing the books and external reporting, periodic reconciliations, and managing the period-close process.
Fun fact about OneStream:
Even though None is a default member and can be seen on the dimension in OneStream. When you extract dimension without adding any new member to hierarchy. You will see only this outline of the dimension extract in the xml file.
After adding a member called "AllOrgs" and when you extract the dimension now. You can see that the xml has now all new  properties – Look at the IsIC, IsConsolidated properties all showing up for the member Allorgs.
I will try to add such fun facts as I get a chance to blog again on OneStream.