Users ask, "Why do the asset and lines coming into Assets from Projects look off?" The straightforward answer is the screen layout is confusing.
After Projects interfaces summarized asset lines to Assets, the Assets team must analyze and then post asset costs. A question we're faced with at some point in every project where PPM and Assets are working together is, "Why is the asset in the queue $0, and what is that merged line underneath?"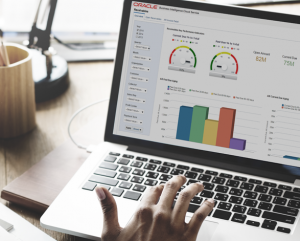 Explore key considerations, integrating the cloud with legacy applications and challenges of current cloud implementations.
Looking at the parent line, Line 1, the unit is 1 and cost is $0. This parent line is the Asset created on the project and or task. Line 1 serves as parent to the children exploded and indented directly beneath it in Line 2.
Line 2 (and any thereafter) are the individual asset lines generated by Projects when placed in service. Multiple lines will appear depending on established grouping rules and expenditures. In the below case the asset line grouping rule was Expenditure Type and the expenditures incurred were of a single expenditure type.