Three of our St. Louis technical consultants recently participated in University of Missouri – St. Louis' "Show Me the Data" Hackathon. Participants worked in teams of three to five people utilizing both existing and newly created data to create an interface that solved real-world business problems.
Teams had 36 hours over one weekend to apply their hacking skills and build their application. To participate in the Hackathon, participates need to be either current undergraduate or graduate students, or graduated in the past six months. Coding experience isn't required, but participants needed to have a strong interest in technology and problem solving.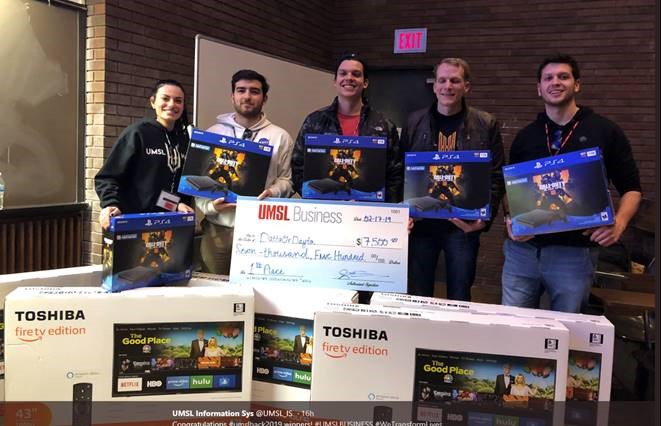 Pablo Romero, Perficient associate technical consultant, and his team won first place for the Hackathon and received some great prizes. Lucas Barth and Ryan Manse, both associate technical consultants, also participated in the weekend's festivities with various teams. Pablo, Lucas, and Ryan are all members of our inaugural Perficient University, which hires and trains entry-level coders and developers.
---
Visit perficient.com/careers to learn more about working at Perficient.
Connect with us on LinkedIn here.