Our Minneapolis colleagues have been yearlong supporters of the thriving Twin Cities tech scene, some as participants, others as speakers and panelist. Minneapolis is one of the fastest-growing technology centers in the United States, locally known as the Silicon Lakes, with blooming talent and plenty of start-up capital.
Minnedemo Sponsorship
As a recognition of their efforts, Minneapolis leadership has gone a step further and decided to become a Community Sponsor of the premier tech conference, Minnedemo. The conference draws a diverse audience, bringing together developers, investors, CEOs, sales representatives and many more, to witness the use of technology in solving everyday challenges.
"Minnedemo is a great opportunity to network with past and potential clients, and to increase visibility of the Perficient brand on the local tech scene," said David Brooks, Technology Director.
Minnedemo is a quarterly showcase of the best and brightest that the Twin Cities tech community has to offer. Presenters range from local startups to corporate innovation initiatives, with only one rule – no slides allowed. Demos cap at 7 minutes and highlight a working technology developed in Twin Cities, also described as 'geek show-n-tell'.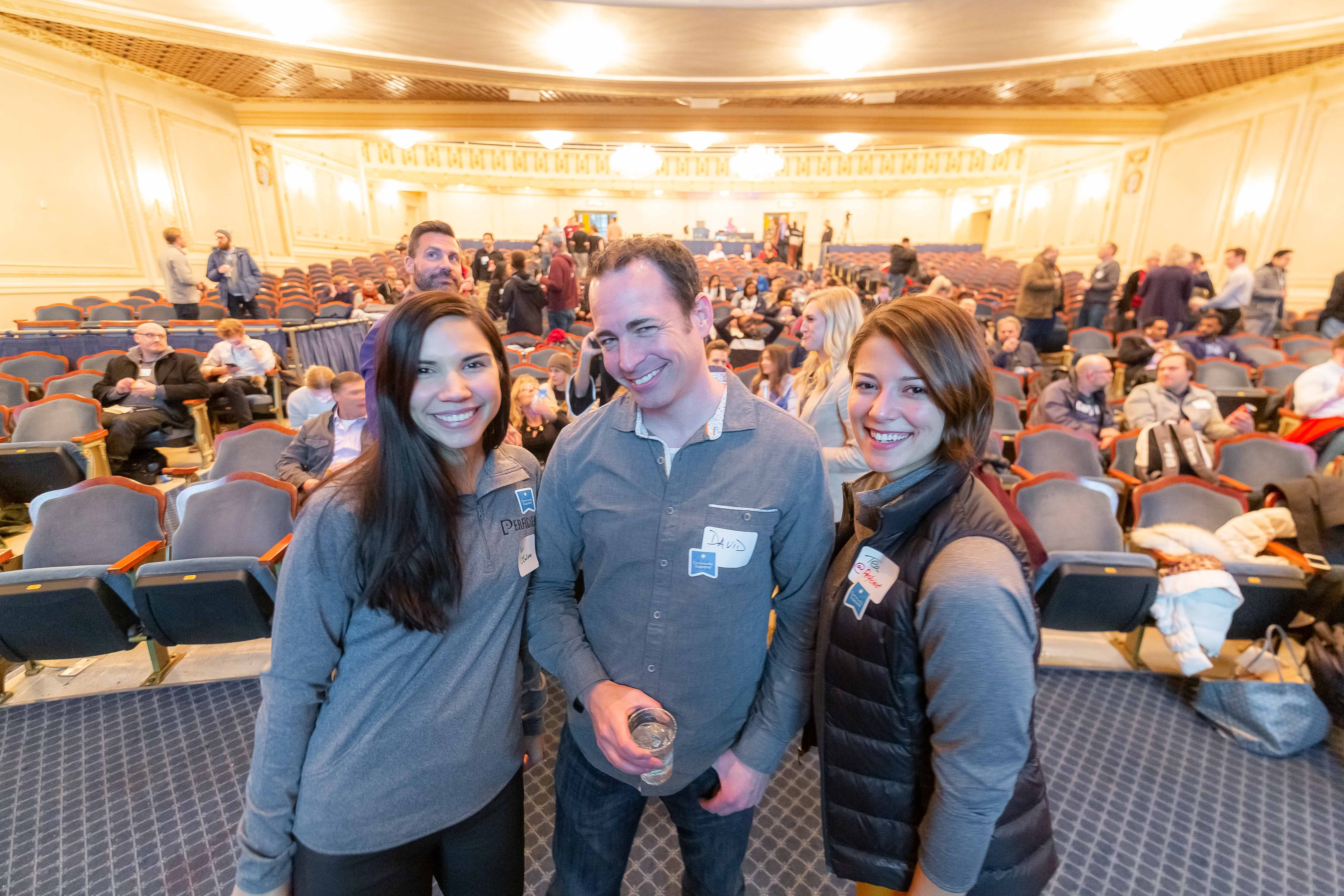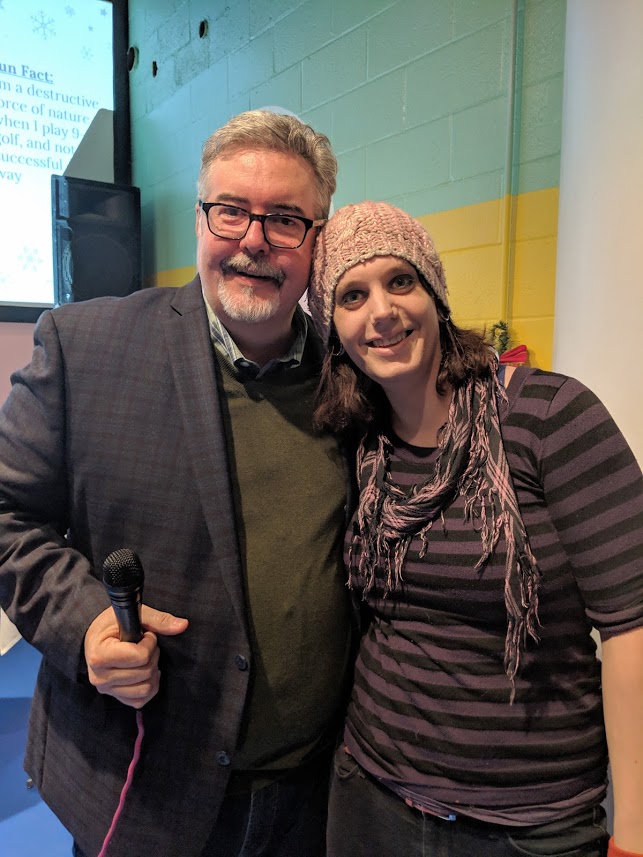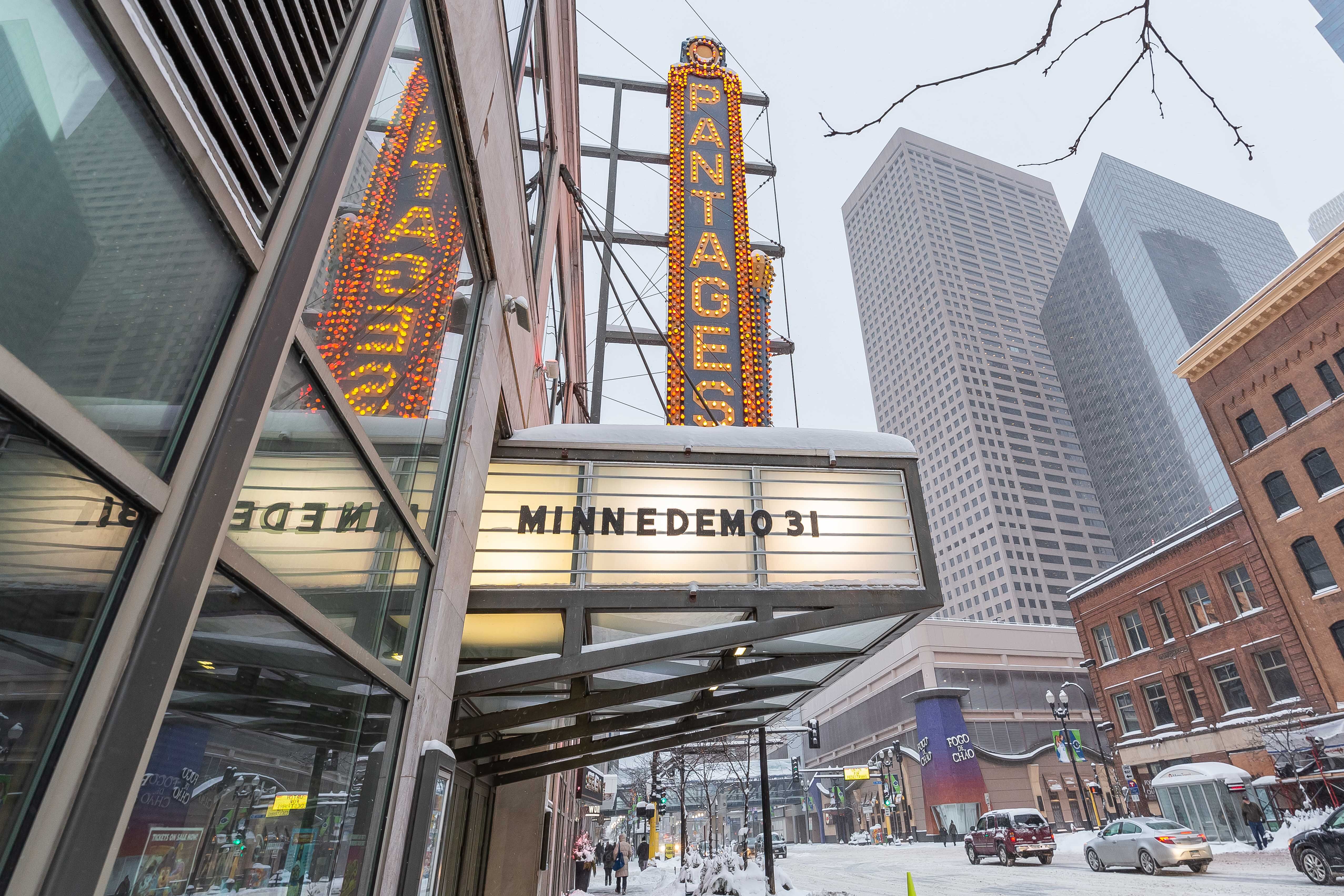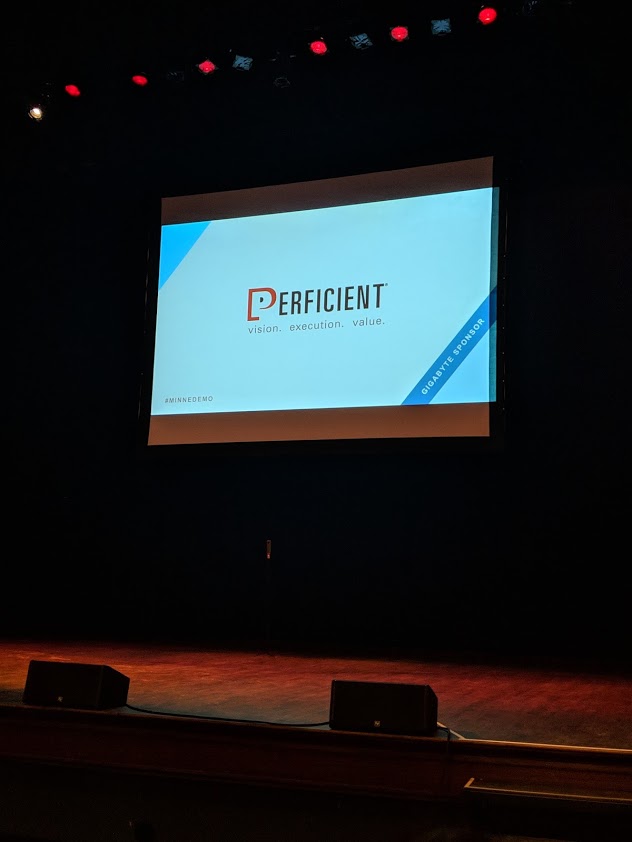 Where it All Took Place
The event took place in the Pantages theatre and despite the blizzard conditions that evening, the attendance was high and the atmosphere vibrant. The companies showcased a variety of solutions for the consumers, ranging from e-commerce platform that aggregates every day purchases to maximize volume discounts (Yova), review platform for beauty providers (Topknot) to an app that utilizes technology to improve recovery outcomes for those with substance use disorders (Recovree).
Recognition for Innovation
Perficient recognizes its colleagues for entrepreneurial spirit, both in and out of the office. This year, Danimae Vossen, technical lead on the Adobe SSO project in Minneapolis was presented with the Innovation award. "While new to Perficient, Danimae quickly got up to speed and within a matter of weeks redefined tools and processes for the client, allowing for increased productivity and expedited results," described by Art Quinn, General Manager.
The Minneapolis team is a great example how technology consulting is not just a job, but instead an everyday effort to utilize technology in advancing communities and empowering people around us. Read more about the team's whereabouts and what else is new by clicking here.