IBM's flagship technology conference, Think, is taking place this week in San Francisco.  Perficient is proud to be a Gold sponsor of the event and will have several industry and technology thought leaders there presenting on how we have helped solve customer challenges leveraging IBM solutions.
In one of the sessions, Tarek El Shamy (Perficient Technical Architect) and Susan Hoffman from our client Western and Southern Financial Group (W&S) discussed how we helped W&S shorten the implementation time for IBM Business Automation Workflow (BAW) by leveraging a reusable user interface framework.
Improve Flexibility, Scalability, and Efficiency
W&S has undertaken a multi-year transformation program and IBM's BAW platform is a key component of this initiative. As W&S began implementing BAW, they soon realized that BAW would need to be customized to provide the flexibility needed to support the enterprise transformation program.
The goals of the transformation program included:
·         Simplify the architecture and reduce technology redundancy while utilizing data more efficiently across                 the Enterprise
·         Establish a mature technology environment that allows for greater flexibility and scalability in supporting              organic growth and acquisitions
·         Create a technology footprint that enables market differentiating capabilities / offerings for the                                producer and customer
Leveraging the IBM BAW Platform
W&S chose this platform for its ability to provide an integrated business process management and case management solution that can:
·         Enhance customer experiences
·         Drive operational agility and efficiency
·         Empower change agents
·         Improve business processes
·         Innovate business models
·         Automate processes
The Partnership and Our Solution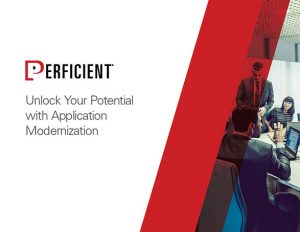 Application modernization is a growing area of focus for enterprises. If you're considering this path to cloud adoption, this guide explores considerations for the best approach – cloud native or legacy migration – and more.
We have been working closely with W&S for the past several years to customize a solution that supported its enterprise transformation challenges. The result is a solution that provides a diverse range of services to W&S including:
·         ECM and BPM guidance and expertise to W&S
·         Training to ensure a solid understanding of IBM BAW
·         Continuous support to W&S in its BAW efforts and environments
·         A unique framework extending the capabilities of IBM BAW
App Framework to Enable IBM Case Manager
In partnership with W&S, we also co-developed a fully functional and reusable application framework that met one of W&S's key requirements of enabling IBM Case Manager to provide a dynamic and richer user experience.  This new product, Case eXpress (CaseX), provided W&S with the following benefits:
·         Allows custom and dynamic user interfaces to be rendered within IBM Case Manager
·         Leverages powerful templating engines to easily configure custom reusable user interfaces
·         Built on modern, cutting-edge technology frameworks including Spring Boot and Angular
Specifically, the CaseX solution provides the following features:
Case widgets:
·         Allow the embedding of templates on work item pages
·         Support synchronizing of data from template to case properties when the user clicks save, cancel, or                     complete
·         Provide the ability for templates to action a work item (save, cancel, or complete)
·         Configurable button should allow for a modal overflow of an HTML template
Templates provide the ability to:
·         Allow data binding to multiple sources for the template
·         Read and write data to all types of data sources
·         Embed other web applications within the UI
·         Introduce custom logic for validation and client processing
Tab component supports:
·         Configuration for static tab implementation
·         Configuration defining dynamic tabs based on data values
Accelerated Enterprise Transformation
IBM BAW is a best-of-breed enterprise technology platform, but as a customer it's important that you fully assess your users' needs before embarking on a digital transformation initiative. In the case of W&S, we were able to work together to address needs and challenges and successfully aid in the transformation of its enterprise. And a key component of this success was in part to CaseX. This application was integral to improving W&S's user experience and allowed the enterprise to accelerate adoption of IBM BAW and meet its goals.
To learn more about CaseX and IBM BAW platform adoption, come visit us at our IBM Think 2019 booth #320. Not at Think 2019? Schedule a meeting with us instead.