IBM Think is just a couple weeks away! As the conference approaches, I'm sure many of you are planning how to make the most of your time with over 2,000 sessions to choose from as part of the curriculum this year. While Perficient will be leading some great sessions, we are excited to learn from the expertise of others as well. Here are some of the customer-led sessions that we're most excited about at this year's conference. With lessons learned and real-life use cases, these sessions will provide insight into how to best leverage IBM tools for your digital transformation.
Wednesday, 1:30 PM – 2:10 PM | Session ID: 3245A
Moscone South, Level 2 | San Francisco Ballroom 208
A leader in healthcare, Kaiser Permanente has embarked on the digital journey with many applications in production on IBM Cloud Platform. In this session, we will share our experiences developing and deploying microservices applications, focusing especially on performance and scalability. The discussion will center on a large, consumer-facing application that millions of Kaiser Permanente members use daily. We will also share our experiences comparing a set of services deployed on IBM Cloud Foundry and Kubernetes.
Wednesday, 10:30 AM – 11:10 AM | Session ID: 3814A
Moscone South, Exhibit Level, Hall D | Data & AI Theater E
New ways of mobility are already beginning to transform peoples' lives. Although the car remains a key part of personal transportation, the consumer is eager for new experiences. Volkswagen was looking for ways to reinvent the car experience and take the interaction with the client to another level, closer and more personal. This was the beginning of Volkswagen's digital reinvention journey and the starting point to create a new digital ecosystem. Come hear about what Volkswagen is doing in partnership with IBM Services and using the Watson platform.
Wednesday, 1:30 PM – 2:10 PM | Session ID: 6802A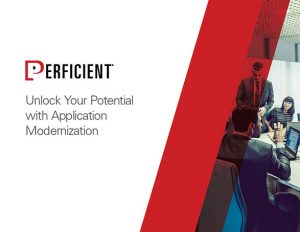 Application modernization is a growing area of focus for enterprises. If you're considering this path to cloud adoption, this guide explores considerations for the best approach – cloud native or legacy migration – and more.
Westin St. Francis, Level 1 | Tower Salon A
Across more than 1,600 stores and multiple digital channels, Tractor Supply brings online and in-store commerce to its customers. Join this session to see how Tractor Supply uses advanced fulfillment to serve its clients and offer innovative solutions such as BOPIS Lockers, business cards online, tax exemptions, mobile notifications and endless aisle.
Tuesday, 11:30 AM – 12:10 PM | Session ID: 4111B
Moscone South, Level 3 | Room 303
Two years ago, the Machine Assistance team at Autodesk developed and implemented Autodesk Virtual Agent (AVA), an intelligent agent using IBM Watson. In this session, Kris Zhou, Senior Product Manager of the Machine Assistance team, will share why a failure strategy is crucial for the success of an AI product, and discuss the lessons learned on how to provide a successful customer experience when AI is imperfect.
Wednesday, 10:30 AM – 11:10 AM | Session ID: 7139A
Westin St. Francis, Level 2 | Elizabethan AB
Using Watson Marketing applications (Campaign, Interact, Watson Campaign Automation), Humana is able to create a rich and contextual experience for their clients. This gives them a deep understanding of client preferences and the ability to architect a personalized approach that is unique within the healthcare industry.
Additionally, Leggett & Platt will join Jeanette's keynote on Monday, February 11 at 3:00pm before speaking in a session with Perficient's own Pawan Kumar Gupta on Wednesday, February 13 at 4:30pm.
If you're not able to attend Think this year, follow us on Twitter and on the blog for updates and session recaps. Our experts will be sharing their thoughts on these sessions and many more throughout the conference.