Perficient's Nico Frantzen, Senior Technical Architect for AI solutions, sat down with IBM's cloud team for a podcast to discuss AI solutions and what you can do for successful AI adoption.
Here are five takeaways that you can apply to your enterprise adoption in 2019.
1. You don't need large amounts of data to start your AI adoption.
It's a common misconception that your organization has to have a large amount of data that's ready to go before starting your adoption process. While data readiness is helpful, there are still steps you can take to get going.
During the podcast Frantzen said, "There are very easy ways you can get introduced to artificial intelligence today starting with audio or video… You don't need large amounts of data to use artificial intelligence. You can just use the voice of your customer to start transcribing and analyzing what they're saying."
Before, it might take a team of 15 or so people over several weeks to analyze about five to ten percent of transcripts. Now, it would take AI a matter of minutes or hours to scale and parse 100 percent of your customer insights. This is the type of efficiency that can really deliver valuable data insights and it's something you can start now.
2. You don't have to be a data scientist to derive customer insights.
It's still useful to have some technical expertise to help connect some of the different tools used to analyze data, but these tools are becoming simpler to use. The different platforms and tools that are out there are making it easier to understand your customers.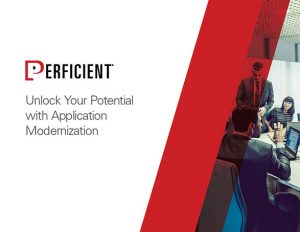 Application modernization is a growing area of focus for enterprises. If you're considering this path to cloud adoption, this guide explores considerations for the best approach – cloud native or legacy migration – and more.
For example, there are pre-trained machine learning models like natural language processing (NLP) that allow you to gain insights into things you may not have known existed. So according to Frantzen, "You don't necessarily need to train your AI solution for things you're looking for."
3. Data readiness isn't out of reach.
Even though AI tech is still in its early days, you don't need to wait around another five years to start your investment.
"It takes time to train an AI solution, but the marketplace has come a long way to provide and facilitate that transition and allow people to start," Frantzen told the IBM cloud team.
He recommends following this cognitive journey outline below.
Start with an education of what AI is
Learn about use cases where AI has been successful
Start small and figure out where value can be added with existing technology
Design a strategy and roadmap
4. Successful adoption needs the cloud, C-level support, and AI training.
Cloud: Cloud capabilities are a necessity to be successful with AI. Without the cloud, AI wouldn't be able to scale your data.
C-Level Support: Getting C-level support is important because most successful implementations are driven by real decision makers.
AI Training: AI works best when it's tuned for your specific use case. So it needs to be trained to understand parameters that are unique and specific to your enterprise. While Frantzen said there are pre-trained AI solutions like NLP in takeaway #2 above, he still recommends taking the time to train your AI.
He told the IBM cloud team, "There are some out-of-the-box AI solutions you can use like visual recognition, but you get the most power out of AI when you train it for your specific needs. And that's where it's really going to give you the data insights that will provide value to your business."
5. Take baby steps to ensure you're heading in the right direction with your AI adoption.
Take baby steps and start off slow. You don't want to invest a lot of time and money into a quickly evolving technology without being sure you can show that you're being successful with it and heading in the right direction.
Frantzen recommended that enterprises following the cognitive journey outline listed under takeaway #3 above and also start with low hanging fruit: begin with smaller projects before moving onto bigger ones.
Get More AI-Related Content
Listen to the entire IBM cloud team discussion about accelerating your journey to AI with Nico Frantzen in the podcast at the top of this post.
And if you want to learn more about AI and cognitive solutions, check out our guide Demystifying IBM Watson: Uncover the Power of Cognitive Solutions. This guide explains the characteristics of AI and cognitive computing, the challenges behind unstructured data analysis, uses cases for a variety of industries, and more.