Perficient's corporate performance management (CPM) strategist Tony Coffman provides an overview of the top seven trends shaping the CPM industry in this webinar presented by Perficient and Financial Executives International. From social collaboration, to integrated planning, to zero-based budgeting and more, CPM suites are expanding into domains and business processes formerly managed in the ERP and other software tools.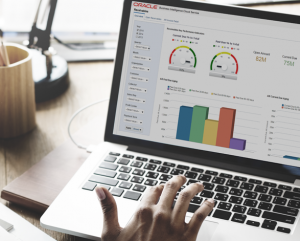 Explore key considerations, integrating the cloud with legacy applications and challenges of current cloud implementations.
Join us to learn about the opportunities, business case for change, hosting considerations, and how finance teams are becoming more agile in the process.
Discussion topics include:
Why CPM software suites provide greater agility in core finance functions
How finance teams are adapting to shifts in CPM technology
The latest trends and use cases for new CPM features
A look at what "integrated" really means