I kicked off this blog series by introducing the concept that data is really only valuable when it reaches the end users. There are a number of user types. For our purposes, I want to highlight on these five and focus on the first:
The basic user
The power user
The data scientist
The executive
The customer
The Basic User
Basic users represent a very large constituency and one that is typically not well thought through or understood. I would say that they represent the user type least served. To understand why, let's look at what they are and what they are not:
Basic users are:
People who need quick insights
Users where insights in context provide the most value. For context think of shop floor, on the train, etc.
Employees who could be in front of a desk, roaming around the office, or working via mobile tools on the go
focused on their day to day jobs
NOT interested in crunching data
NOT going to spend more than a little time trying to get the insight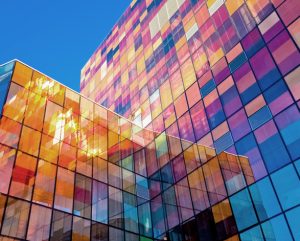 With some guidance, you can craft a data platform that is right for your organization's needs and gets the most return from your data capital.
In many ways, I'm most excited about the possibilities of data to help this user type. The reality is that Business Intelligence projects have spent many hours, weeks, and months focusing on executives and power users. Those are the people who demand insights via reports and visualizations. Basic users provide a larger challenge that may only be met as drive insight into where and when they work.
Let me give some examples of what would provide value to a basic user:
Scanning a product on the retail floor and getting data in how it's selling, inventory levels, and any predictions on the need to reorder
Smart web browsers with cards that highlight key terms and via a hover, tell more about a customer, competitor, or product
Natural language tools like Alexa that can answer simple queries like, "How did yesterday's sales compare to today?" or "Do you think our current pipeline will convert to sales that meet my team's quota
Notice that not a single example involved signing into the reports portal. Notice that this type of user didn't ask to seek deep insights. Notice that these examples included other tools not normally related to BI like natural language AI, Image AI, and predictive analytics. This will drive the need for BI tools to be much more flexible than they have been in the past. It will drive integration at all levels.
Bottom Line
Thinking of Data as an Experience means that you need to take into account all constituents and prioritizing activities or insights that meet their needs. You will have a road map that involves more than executive dashboards and a self-service portal.
Up Next
Let's look at Power Users and how they differ from both executives and basic users.