I am excited to say that Corey Smith and I will be embarking on a multi-nation tour; virtual and in person. Here is a little bit about the session and running list of current dates.


This tour is the happy by-product of a Sitecore Symposium session with JSS Gold Master (officially-unofficial title) and Sitecore Technology MVP, Corey Smith. Corey and I worked together to design a micro-site that takes advantage of all the Marketing Automation, analytics and best-practice digital-marketing functionality of Sitecore, but built headless, using JavaScript Services (JSS).
As a content author, marketer and total non-dev, my focus was building out the concept, user journeys, content and automation. Admittedly, the JSS aspect was as foreign to me as you would expect it to be for any pure digital marketer. However, I have been able to learn quite a bit about this technology through Corey, while also experiencing the first-hand benefits of client-side rendering. I definitely believe this is the future of Sitecore development, and I look forward to the marriage of JSS and SXA (Sitecore Experience Accelerator). I hope you can join Corey and me, or have joined us at one of these User Groups.
Here's what you can expect to learn about JSS and Marketing Automation.
Working Headless with JSS and Sitecore
Disconnected Mode vs. Connected Mode
Visitor Identification and Security
Best-practice Sitecore Marketing Setup
GraphQL
Working with Forms in JSS
Sitecore Marketing Automation and EXM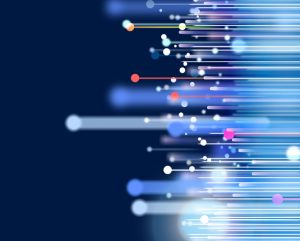 Designing, building, and implementing top-notch experiences not only requires a great deal of planning, strategy, and time – it also requires the right digital experience platform (DXP) and the right development approach for your business needs.
All of this is wrapped in a fun and interactive micro-site with the intention of providing plenty of key takeaways. If you were unable to attend our session at Symposium or any of the past tour stops, we hope to have you join us. Okay, here are the dates. Look for one near you.
JSS and Marketing Automation UG TOUR
2018 & 2019 Previous Dates
23 October 2018 – SUG Delhi NCR
5 November 2018 – Kansas City Sitecore XP Marketing
6 November 2018 – SUG Sri Lanka
14 November 2018 – Atlanta SUG
16 November 2018 – SUG Jaipur
22 November 2018 – Sitecore Dev Community Australia
11 December 2018 – SUG Auckland
12 December 2018 – SUG Chennai
22 January 2019 – SUG Quebec
23 January 2019 – SUG Montreal
24 January 2019 – SUG Toronto
5 February 2019 – SUG Brazil
7 February 2019 – Milwaukee SUG
12 February 2019 – SUG Minneapolis/St. Paul
18 February 2019 – Seattle SUG
19 February 2019 – Portland SUG
20 February 2019 – Sacramento SUG
21 February 2019 – Denver SUG
13 March 2019 – Queen City SUG
14 March 2019 – SUG New England
13 May 2019 – Romania SUG