Since the news broke about the Red Hat acquisition by IBM, there has been no shortage of articles analyzing the move, predicting its outcomes, and delivering judgments on the deal. But what about the perspective of the software developer, architect, or IT leader who has to make decisions about which capabilities to leverage from these, now potentially competing, software offerings?
There are obvious complementary products in Red Hat and IBM's portfolios, which serve as the basis for the bet that IBM has made. That being said, I haven't seen much focus on the overlap between the two software portfolios. This is a common problem with acquisitions and will not be anything new for enterprise software customers. There have been many situations in which software users have had to rationalize capabilities across portfolio products. If you've been around IBM since the ESB days, you'll remember the confusion of having three options: IBM DataPower, IBM ESB, and Message Broker (now called IBM Integration Bus).
The product marketing teams eventually brought clarity to where the different products should play, but there was a period of time when customers were left in the lurch.
I'd like to briefly look at a couple of the overlaps I see between the two portfolios, and provide some insight into resolving the conflicts.
Hybrid Cloud: IBM Cloud vs OpenShift
How are hybrid cloud IBM Bluemix and OpenShift overlapping?
OpenShift is one of the most discussed products of the acquisition analysis and understandably so. It's where most of the action will be over the next couple years and is a key component of IBM's strategy to reset and establish itself as a leader in the hybrid-cloud market.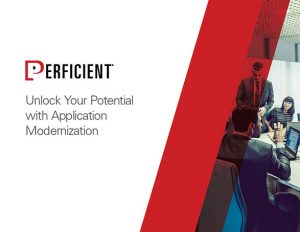 Application modernization is a growing area of focus for enterprises. If you're considering this path to cloud adoption, this guide explores considerations for the best approach – cloud native or legacy migration – and more.
IBM Cloud Private, previously IBM Bluemix Private, is serving specifically as the IBM private cloud offering and has been, from a customer perspective, in competition with OpenShift for the last couple years. I believe IBM recognized that OpenShift had been making significant gains in the application platform / cloud-native development market when they announced a partnership in May of this year that certified IBM cloud private offerings to run on Red Hat's OpenShift.
Whether that move was in anticipation of the acquisition or not, it was at least an acknowledgment of OpenShift's container management positioning in the market. The realized benefit for those who have an existing investment in IBM products is the ability to now run a containerized version of IBM's software offerings on OpenShift. This will almost certainly be the direction of the platform evolution.
Note: Perficient has a PaaS evaluation toolkit, which we use to assist customers as they evaluate cloud-native application platforms and make a determination as to which is the best fit for them. We historically have seen Pivotal Cloud Foundry, Red Hat OpenShift, IBM Cloud Private/Bluemix, Rancher, and others in this mix.  
DevOps: UrbanCode vs Ansible
Another interesting area of capability overlap is within IBM and Red Hat's DevOps tooling. IBM's UrbanCode and Red Hat's Ansible Automation provide some of the same IT automation functionality, although in quite different ways, including application deployment, infrastructure provisioning, and orchestration.
IBM entered into the DevOps space in earnest through the UrbanCode acquisition in 2013. Big Blue was looking to catapult itself ahead in the DevOps war, along with CA, BMC, and a host of open source projects. IBM already had some DevOps capabilities being built out in the Rational brand, but they were often more complicated and expensive in comparison to the alternatives.
Red Hat acquired Ansible, a rising open source star, several years later. It was a logical addition to the portfolio that eventually aligned well with their OpenShift offering.
It is hard to predict at this point where IBM will take these tools, but I don't believe it is a zero-sum game. There are plenty of opportunities for alignment across the tools with Ansible leaning on their infrastructure / provisioning focus and UrbanCode providing the application focus and single pane of glass across the entire tool chain.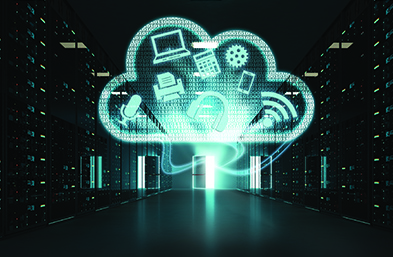 Even More Overlap
There are other interesting areas where these two companies have competing offerings, like Red Hat Enterprise Linux and IBM's AIX. There are also less interesting overlaps, such as Red Hat's JBoss and IBM's WebSphere Application Server, both of which are being overtaken by simpler ways to deploy applications like containers, Spring frameworks, etc.
In Closing
Nothing is official yet. There's a long road ahead before we'll see significant shifts in either portfolio, but customers of both should keep a close eye on how things start shaping up. I know I will be.
Read more in our series on the IBM acquisition of Red Hat here.