Let's face it…
Trying to source orders from multiple locations can be a real pain.
Thankfully the days of endless phone calls and spreadsheets are coming to end…
Thanks To Oracle Cloud
Now lets take a look at this slick graphical feature!
Cloud now provides a graphical view of inventory availability across multiple locations during the order entry process
No spreadsheets required 🙂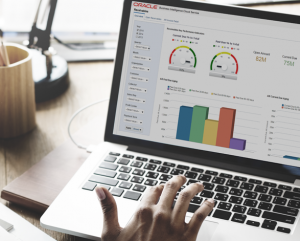 Explore key considerations, integrating the cloud with legacy applications and challenges of current cloud implementations.
In the situation we need to fulfill the order from multiple warehouses it is literally just a few button clicks away.
First we tell the system to allow the fulfillment to be split across multiple warehouses.
Now the GPO engine will provide MULTIPLE fulfillment plans to you in just a matter of seconds!
At this point you choose what suits your needs best to deliver to your customer.
Just one of the many time savers Oracle Cloud has to offer.
If you are ready to start increasing efficiency and visibility make sure to grab your free implementation guide below!