Another year, another great Sitecore Symposium! What a fantastic experience!  The Walt Disney Swan and Dolphin was a wonderful host hotel.  Lots of space for sessions.  Several unique food options on site.  Great conference meals for breakfast and lunch.  The bar and lounge in the Dolphin was the perfect place to hang out with co-workers and new friends after a long day of learning and networking.
Like last year, I'll be typing up my notes for each session and linking to them from this post.  Be sure to follow me to get notified about updates.
Opening Keynote
The theme of this year's symposium was "elevate the experience".  The idea that the experience is the product is very interesting.  Three brands demonstrated this in very unique ways.  Several announcements were made: the general availability of JSS, deeper integration with Salesforce, and the acquisition of Stylelabs.  Read more
The Fallacy of "Impossible"
This is was quite the story of inspiration and determination.  The goal of NotImpossible Labs is to provide sustainable tech that is affordable.  Their motto is help one, help many.  They do this by finding something that is absurd, commit to making a change, then figuring out how to accomplish it.  Read more
Headless CMS, The Great Uncoupling
This session gave a little background on headless cms, offered a different definition and talked about how we got here. Read more
JSS Marketing Automation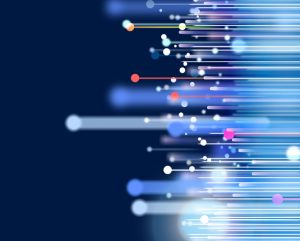 Designing, building, and implementing top-notch experiences not only requires a great deal of planning, strategy, and time – it also requires the right digital experience platform (DXP) and the right development approach for your business needs.
Our very own Corey Smith and Rick Bauer demonstrated a full JSS application.  JSS disconnected mode can really speed up frontend development. Read more
Helix and JSS
Sitecore's Helix guidelines were developed for MVC development.  This session showed how the Helix guidelines can be applied to JSS development. Read more
Beyond the SXA Toolbox
This was my first exposure to SXA.  It seems like a great way to jumpstart frontend development.  This session also showed some of the new features in version 1.8.  Read more
JSS in Powerful Ways
This session gave a little more background on working with JSS as well as how to create a progressive web app. Read more
Development Workflow with JSS
This session showed the development workflow for creating an application with JSS.  From frontend framework tooling, to Sitecore integration, to app deployment. Read more
Empowering Women in Technology
This was an amazing panel discussion with 18 female Sitecore MVPs including Perficient's own Wendy Derstine and hosted by Sitecore's Paige O'Neil.  Lots of discussion about closing the gender gap, fighting unconscious gender bias, and getting the next generation of young women involved in technology. Read more
Learning to SPEAK
This session talked about SPEAK UI and how to build Sitecore applications that match the Sitecore UI. Read more