Editor's Note: This guest blog post comes courtesy of Gail Cole with Avalara.
Variable in all states, sales tax laws can appear mercurial at times. Washington state's on-again, off-again taxes on candy and bottled water, for example, could make a person's head spin. Yet tax laws can also seem horribly rooted in the past, as is often the case with sales tax on software.
Like many states, Rhode Island has been gradually adapting its sales and use tax laws to the realities of the computerized age. It was quick to tax software purchased off the shelf, since it's tangible. On the other hand, it took until 2011 for the state to develop a policy towards taxing sales of computer software delivered both electronically and by load and leave (installing it directly onto a customer's computer using tangible storage media not transferred as part of the sale). That was a big step in bringing Rhode Island sales tax law into the modern age.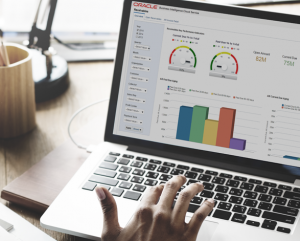 Explore key considerations, integrating the cloud with legacy applications and challenges of current cloud implementations.
Yet Rhode Island tax law was already a bit outdated by the time the 2011 law took effect. Software as a service (SaaS) makes even software downloaded from the internet seem a bit of a dinosaur.
With SaaS, customers don't have to go to a store to purchase a floppy disk or CD-ROM of the software they want. They don't even have to download or upload software onto their computer. Instead, software is hosted on the seller's servers; and when consumers needs it, they accesses it.
SaaS started to take off in the early 2000s. Yet here we are, just a few calendar flips from 2020, and some states still haven't decided how to tax it.
Rhode Island, at least, is not one of them. It will tax sales of SaaS starting October 1, 2018.
Learn more about Rhode Island's new tax on SaaS in this Avalara blog.