The MicroStrategy platform allows custom data connectors to access data from nearly any source, which includes Microsoft Power BI. In order to bring the best of both worlds together, Perficient's MicroStrategy experts have developed a custom data connector to help Power BI users do just that.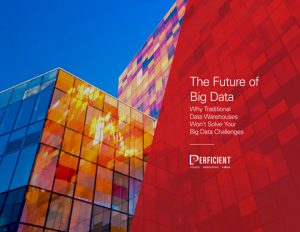 With some guidance, you can craft a data platform that is right for your organization's needs and gets the most return from your data capital.
This custom connector integrates the two products and provides a seamless user experience. Power BI users will have the ease-of-use and availability they're accustomed to, plus the platform capabilities of MicroStrategy (security, governance, scalability, etc.). Allowing them to visualize data without the need for IT to create manual data extracts or any other customizations.
Watch the short video below to see what else the custom data connector for Power BI can do for your users.
Power BI Custom Data Connector
Want more?
If you're interested in other data connectors, check out the web data connector for Tableau.