Last week, Microsoft made a huge announcement…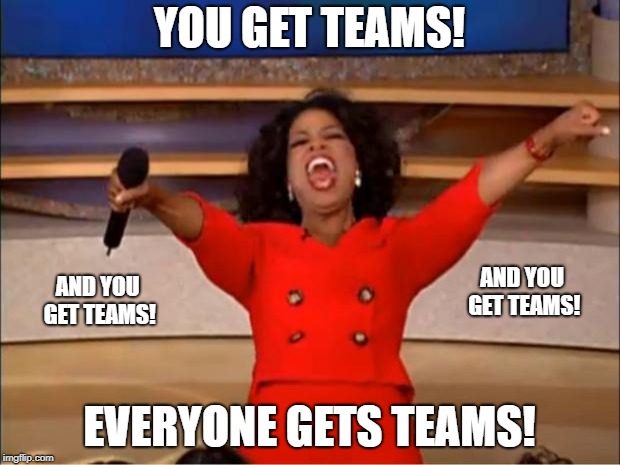 That's right! There is now a FREE version of Microsoft Teams! In today's article I'll be discussing what the free version of Microsoft Teams has to offer and also what will cost you extra if you plan on upgrading to the full version.
As of July 12, Microsoft has started offering a free Microsoft Teams version worldwide in 40 languages. This offer will be more enticing to the smaller businesses and groups of coworkers that don't really have a direct need for the full O365 subscription. Now, everyone can have the opportunity to use Teams as their main hub for teamwork and discover the real potential that this tool has to offer! So what does the free version include and how does it differ from the full version of Teams?
The free version includes the following:
Unlimited chat messages and search.
Built-in audio and video calling for individuals, groups, and full team meetups. *No PSTN calling, VoIP Only*
10 GB of team file storage plus additional 2 GB per person for personal storage.
Integrated, real-time content creation with Office Online apps, including built-in Word, Excel, PowerPoint, and OneNote.
Unlimited app integrations with 140+ business apps to choose from—including Adobe, Evernote, and Trello.
Ability to communicate and collaborate with anyone inside or outside your organization, backed by Microsoft's secure, global infrastructure.
So what are you missing out on by just having the free version? The full version offers the following:
The full Office 365 suite
OneDrive, SharePoint, Planner, Yammer, and more Office 365 services
Exchange email hosting and custom email domain
1 TB of storage per user
Scheduled meetings
Meeting recording— available with Microsoft Stream
Phone calls and audio conferencing
Enforced multi-factor authentication for all users
Single sign-on to all business apps and services
Advanced auditing and reporting
Admin tools for managing users and apps
Usage reporting for Office 365 services
99.9% financially-backed SLA uptime
Configurable user settings and policies
To see a full comparison of the plans, check out the link here.
If you're looking to get started right away, just head here to get signed up: https://products.office.com/en-US/microsoft-teams/free 
The process for signing up is quick and painless! First you'll just need to get an account setup.
Next you'll just fill in some basic information about yourself.
That's it! You're all set! Time to start using Microsoft Teams!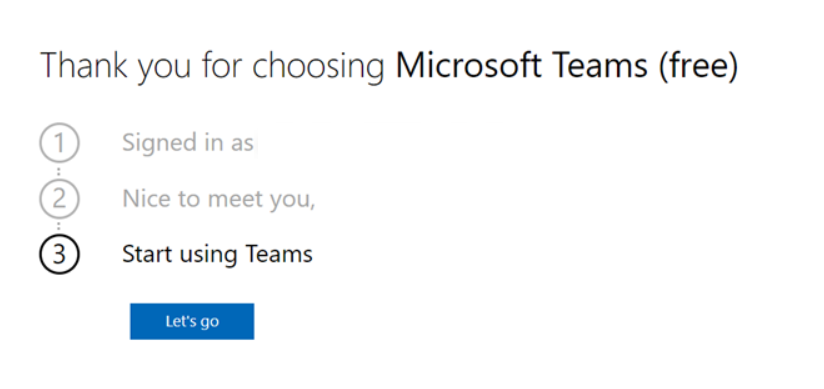 Once you select the "Let's go" option you'll be directed to a page where you will need to create a name to use in Teams.
You will then be given the option of inviting others to your org in Teams by inputting their Email (required) and Display Name (optional).
Boom! You're up and running!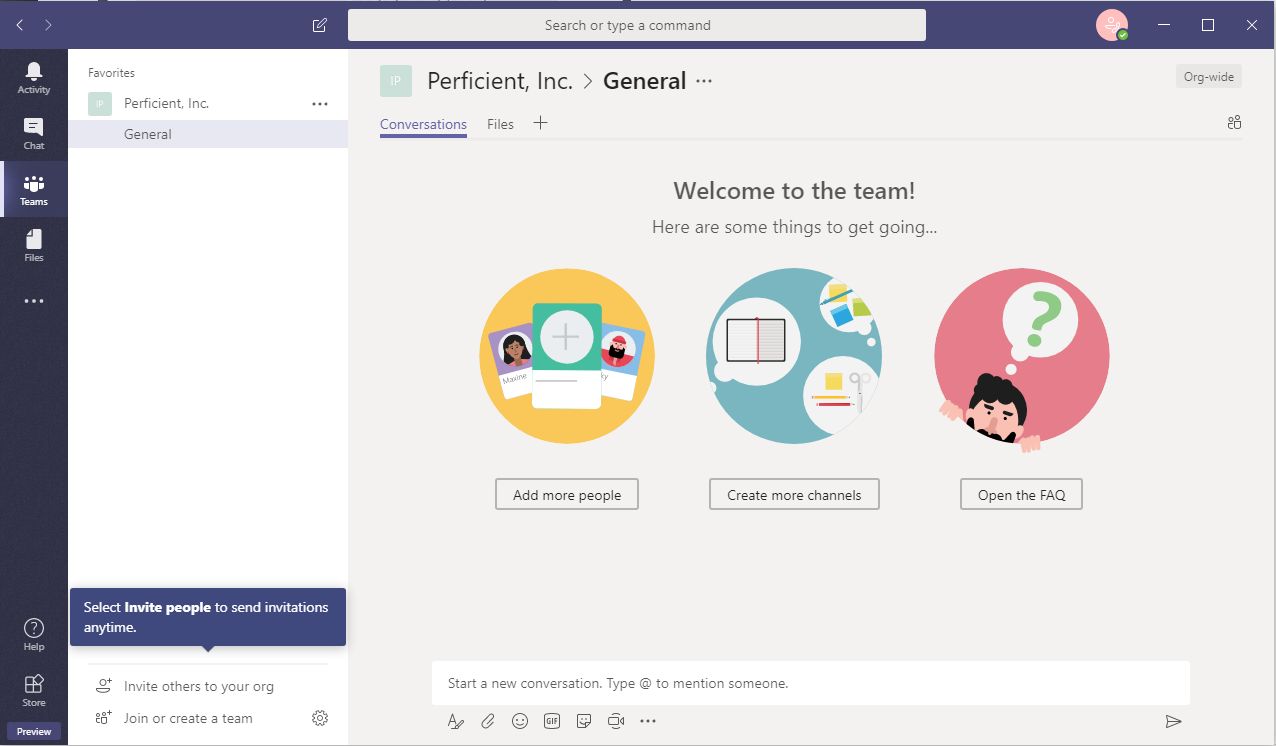 To learn more about the free version of Microsoft Teams check out the video on it here. For the official post please check out the announcement from Ron Markezich, Corporate Vice President for Microsoft here.
This has probably been some of the biggest news for Teams since its original release and I'm sure we will only get more exciting news with Microsoft Inspire & Microsoft Ignite!