We are partnering with MicroStrategy for a free, one-day symposium Monday, July 23 at the Ritz Carlton in St. Louis, Missouri. The symposium will highlight the latest insights on big data, mobile app development, dashboard design, and security.
This event is a great way to:
Familiarize yourself with MicroStrategy's innovative analytics and mobility solutions
Network with our team, industry experts, and like-minded peers
Learn about MicroStrategy's vision for the Intelligent Enterprise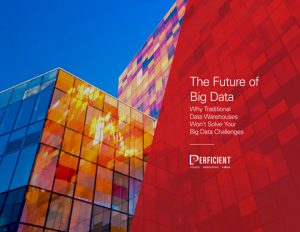 With some guidance, you can craft a data platform that is right for your organization's needs and gets the most return from your data capital.
Attendees will have the opportunity to attend two different instructor-led workshops. These interactive sessions are a great opportunity to either sharpen your skills or learn new ones.  The workshops will highlight data discovery and geospatial analytics.
And among several speakers, the symposium will also feature Perficient's MicroStrategy Business Intelligence Director Steven Thompson. His breakout session, Delivering On the Promise of 'Intelligence Everywhere', will discuss how to provide your users with contextual analytics that are delivered in the interfaces they already use – voice, chatbots, and core operational systems.
Delivering On the Promise of 'Intelligence Everywhere' | 1:40pm – 2:25pm
Don't miss this opportunity to learn best practices from global leaders and get hands-on product experience by registering for this free, one-day event today.
And while you're here, check out our story about the MicroStrategy augmented reality app we helped create.