Oracle Internet of Things (IoT) Cloud Service helps you make critical business decisions and develop strategies by providing numerous applications that allow its users an inside perspective on their company's facts and figures.
Some of these applications include connecting your devices to the cloud and analyzing data and alert messages from those devices in real time. Additionally, through IoT Cloud Service you are able to integrate your data with enterprise applications, web services, or with other Oracle Cloud Services, such as Oracle Business Intelligence Cloud Service.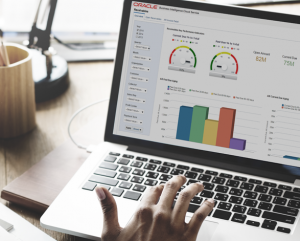 Explore key considerations, integrating the cloud with legacy applications and challenges of current cloud implementations.
While the IoT Cloud Service infrastructure provides the analytics to help a business succeed, many are still unfamiliar with this application and the analytics it provides.
For that reason, I encourage you to join me Thursday, July 12, 2018 from 11:00 AM – 12:00 PM CDT for my "Introduction to Analytics in Oracle Internet of Things (IoT) Cloud Service" webinar. In this session, I will give a brief walk through of analytics in Oracle IoT. Be sure to visit this page on the ODTUG website to register to be part of this informative session.
More Perficient Sessions on ODTUG to come!
On August 7, my colleague Mazen Manasseh will be presenting on the Road to Oracle Cloud from OBIEE and BI Apps. Be sure to tune into that webinar early next month to learn more about the various components of OBIEE and OBIA and the best practices.
Additionally, my colleague Nandini Nehru will be presenting a "Case Study" webinar on August 14 covering the Implementation of a One-of-a-Kind Driver-Based Rolling Forecast Model at MD Anderson Cancer Center Using Hyperion Planning with ASO. Be sure to tune into that interesting session as well.