There's a lot to gain from sending emails in Salesforce. By eliminating the swivel chair between Salesforce and an email client, reps are able to stay in Salesforce and more likely to manage correspondence and activities. This behavior leads to well-maintained contact information and an accurate understanding of the customer. Beyond the benefits for reps, emailing from Salesforce can help maintain an organization's related compliance, email deliverability, and security standards.
Before I highlight each way you can send emails from Salesforce, here's a flowchart to identify the available options for your business: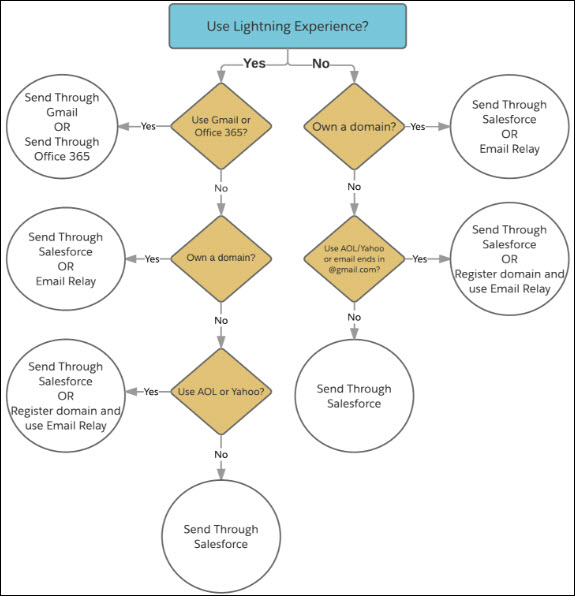 Now that you've narrowed down your options to one or two, lets take a closer look at each.
With the new Lightning Experience, Administrators can enable users to send email through external email servers (Outlook 365 or Gmail). This new feature is great because emails look like they were sent from your Gmail or Office 365 accounts and your users can see the emails they've sent in their Gmail or Office 365 "Sent Items" folder.
Setting it up is easy; once enabled, users see an option to login when they go to the email action.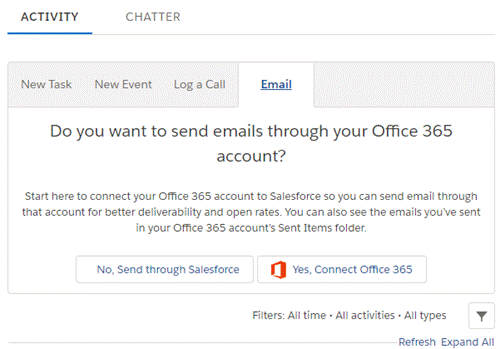 Once they enter their email credentials, they'll use the email component to compose and send their email.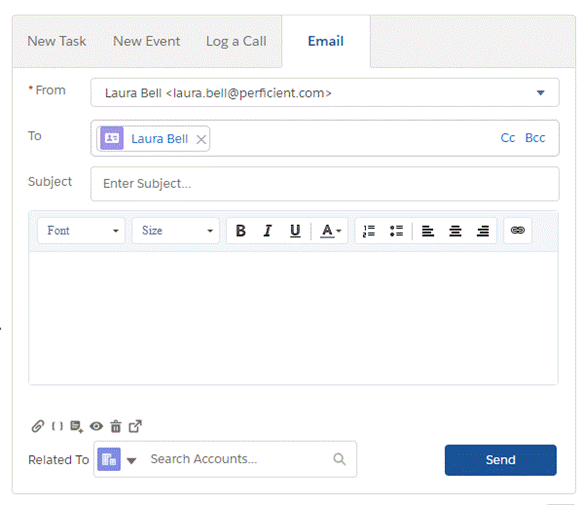 Here's a video that shows how to set this up in Lightning Experience.
If you aren't using Gmail for Business or Office 365 with Lightning Experience, don't want to integrate Salesforce with an external email service, and your company owns a domain — consider the option to Send Email through Salesforce, which is recommended for those that need bounce management or are interested in monitoring emails sent from Salesforce.
The user experience is straightforward; it's easy to relate the email directly to any record in Salesforce and leverage existing templates for additional efficiency gains.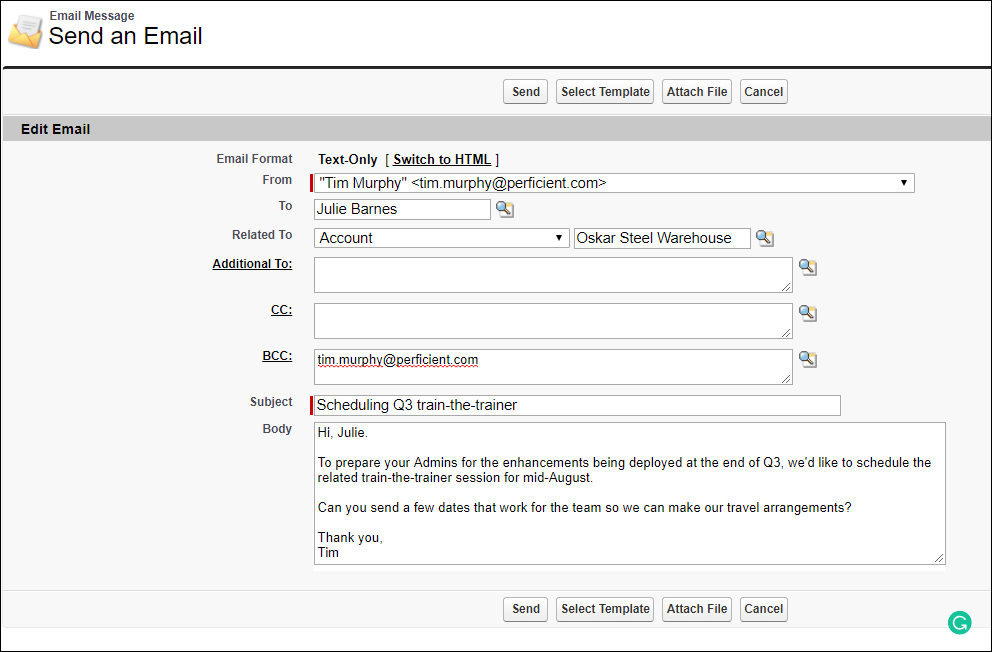 Users can send a copy of the sent email directly to their inbox by updating their email settings to automatically BCC emails to their return address.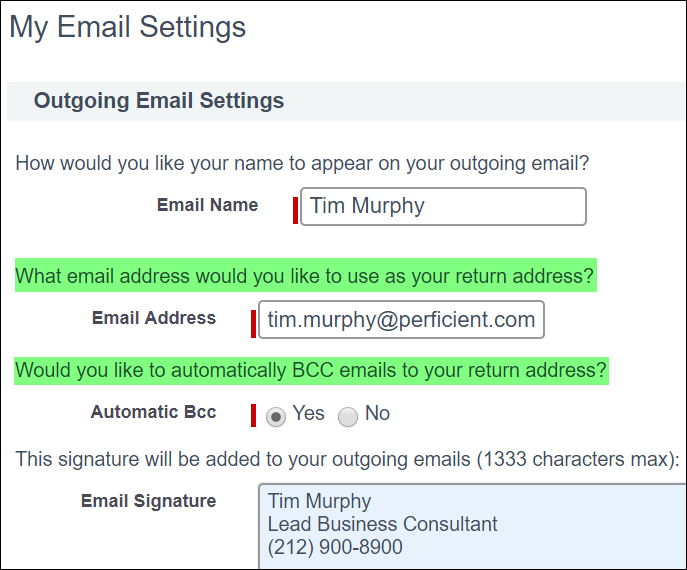 Email relay is similar to the "send through Salesforce" option above but with email relay the email sent from Salesforce routes through your company's email server. As such, it requires additional configuration but there are several key benefits:
Storing email locally helps with compliance.
Users can see the emails they've sent from Salesforce in their company email "Sent Items" folder.
Routing all email through your own email servers prevents the appearance of email spoofing by Salesforce.
Applying existing content filters that scan messages for data and content not approved to be sent out through company email.
Appending data such as company-wide disclaimers at the bottom of email messages.
There you have it. Three quality options covering Lightning and Classic orgs with or without domains.
Are you emailing from Salesforce? Any unexpected benefits or challenges? If so, please share your experience in the comments section below.