Enterprise data is a very valuable asset and, if used strategically, it can help drive success. One outcome of using data analytics is that you'll be enabled with better decision making skills. Instead of basing decisions off of past experiences, you can leverage your data to understand how different choices affect your organization. Data can assist with things like everyday business management practices to thinks like mergers and acquisitions (M&A).
Enterprise Data Drives Business
Examining your organization's metrics and aligning them with your business goals is important. In the book The Goal, author Eliyahu M. Goldratt defines three operational measurements that should be considered for successful business management:
Throughput – Rate at which money is generated by sales
Inventory – Money invested in purchasing things intended for sales
Operating Expense – An ongoing cost for running a business
In addition to those three measurements, I would also add a fourth measurement to that list: Utilization. Measuring the effectiveness of resources like people, products, time, and money can be very beneficial to drive improvement. And being able to collect quality data and analyze it can help you formulate more effective outcomes in these areas.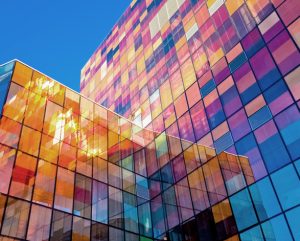 With some guidance, you can craft a data platform that is right for your organization's needs and gets the most return from your data capital.
Bottom line, every business wants to measure their success by sales, profitability and productivity while minimizing expense and inefficiency. Do this with data.
Data Builds Trust
Another way that data is impactful for enterprises is with M&A. Trust is very valuable in the context of M&A and team building for effective results. And it's become a lot more tangible with self-service data and business intelligence tools. The ability to deliver data and analytics ad hoc to prove the effectiveness and efficiency of a business process, a product launch, a marketing campaign, or an M&A is the difference between trusting the outcome and investing more in failure to launch decisions.
In addition, the data science field takes it up a notch in providing predictive models that can proactively engage in modeling the success or failure of a product/process/service. Open Data provides the ability to use free market data for additional analysis of macro factors as well. These factors include weather, traffic, health and other critical criterion for time and money investment portfolios.
Where Are You On Your Data Journey?
Below is a Data and Analytics Maturity Continuum. It is not a model. It's a continuous journey that iterates and improves as you move along.
Knowing where you are on your data journey and how to mature can be very beneficial to your organization. At Perficient we want to help you improve your Data and Analytics Strategy and improve your business processes. Reach out to one of our Data Strategy experts to get more information.