We are All Discoverers
In 1492, Christopher Columbus didn't board his ship, raise his iPhone and smoothly say, "Siri, get directions to the Bahamas," then sit back and enjoy a peaceful voyage across the Atlantic. Being a discoverer or an explorer was a dangerous job. Did you know one in three sailors during that era never returned? And that doesn't mean they bought a condo in the Yucatan and now sip fruity drinks on the seashore. I mean they died! From the craziest of things! (Sorry, I digress.)
Often times, a sales account manager will pitch and sell a discovery and road mapping initiative with a formidable client. And normally, the delivery team jumps in, reads the SOW, then sets out to execute and deliver what was initially thought would be the outcome of a discovery and road mapping exercise.

Things are Not Always as They Seem
I was deployed onto such an assignment of discovery with a major global client and on Day One, our team began to hear from the client that certain initiatives of modernizing their cloud technologies were off the table and absolutely not doable in Phase One or Phase Two and that other initiatives were much more important to the company.
Their goal was to modernize their service organization, replace their 20+-year-old legacy systems, and implement the Salesforce Service Cloud to hundreds of call center agents. The initiative that was off the table was to modernize the company's field service mobile workforce. They said it was too complex and not a priority at this time.
Our team spent several months doing discovery, analyzing the current state, defining the gap between current state and the future state, and presenting justifications for every recommendation. The final SDD (Solution Design Document) was over 200 pages of in-depth commentary, diagrams, screen mockups, and architectural jargon.
It was during extensive client review of the SDD that our team of discoverers floated the idea there was, in fact, a way to deliver the one thing that was "too complicated" to address: the field service component of their company.
Enter the Salesforce Field Service Lightning Platform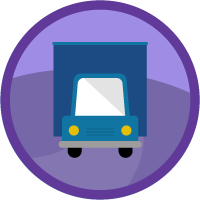 We felt it could be done using the Salesforce Field Service Lighting (SFSL) platform. We received a lot of pushback from the client and Salesforce as to why we could make such a bold assessment and recommendation when clearly there were other more pressing needs and easier wins. As a team, we beat up the concept vigorously and at the end of our internal battle, we decided it could absolutely be done, and that we as a team had to present the idea as a viable option. However, what we did realize in our debate was that we did not know the SFSL platform well enough to address all our concerns and the client's concerns. So, our discovery continued, and we set out working with our Salesforce rep and arranged for them to host a demo of SFSL, focusing directly on our client's processes. There was a lot at stake — our team's reputation and our company's perceived value to the client.
A Demo Day for the Books
On the day of the demo, we had all the stakeholders and subject matter experts from the client, as well as our anxious team. Long story short, the Salesforce rep who led the demo was fantastic. We all learned so much about SFSL and although many had seen a demo previously in years past, we realized how powerful the SFSL platform had become.
During the demo, there was a palpable sense of excitement from our client as management members of the mobile group started asking all sorts of great questions. I came away from that demo with a strong sense of confidence in not only the SFSL platform but that our team had risen to the occasion and turned over every stone of discovery until we landed on a big win for the client.
Sailing into New Territory
In the end, the client decided to move the SFSL rollout to their mobile workforce to Phase One and put everything else on hold. Now that was not something I would have ever guessed would happen four months after we began discovery with a very amazing client.
So, all you explorers and discoverers out there, the next time you begin a discovery initiative, no matter how big or small, don't get too caught up in the preconceived outcome of your sessions. Be open to discovering some pretty amazing things, magical perhaps, for not only the client but for you, as well.
Oh, and be grateful that as consultants, we don't have the attrition rate of explorers in the days of Columbus!