Applies to Oracle Analytics Cloud Service – version 17.4.5 and later
To learn more about why Oracle Analytics Cloud (OAC) Backup Operation fails, run the diagnostic collection script on the OAC server. Refer to Oracle Support Document 2236000.1 (How To Collect Diagnostic Files and Logs in Oracle Analytics Cloud (OAC)).
The diagnostic collection script generates an archive file containing all the log files. When you take a look at those log files, you might see the following error.
[OBI-LCM-99999] An unknown or unexpected error occurred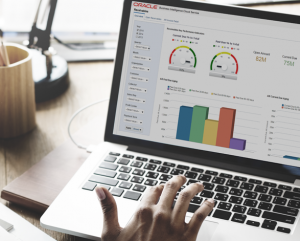 Explore key considerations, integrating the cloud with legacy applications and challenges of current cloud implementations.
If you look further into the detailed logs, you might see something similar to
INFO: Java HotSpot(TM) 64-Bit Server VM warning: INFO: os::commit_memory(0x0000000080000000, 1082130432, 0) failed; error='Cannot allocate memory'.
You encounter this error because the system is running out of memory.
Solution
This is a known issue as per the Oracle Support Document 2381969.1 (OAC : Oracle Analytics Cloud Backup Operation fails [OBI-LCM-99999] An unknown or unexpected error occurred: Error Occurred during Export: Operation Failed), and Oracle is investigating the memory consumption issue.
You have two options now.
Option 1: Go to Cloud console and stop the OAC service. Once stopped, then start the service.
Remember: do not stop and start the service via scripts. This will not release the memory.
Option 2: Scale up the service instance.