Oracle Internet of Things (IoT) Cloud Service is a managed Platform as a Service (PaaS) offering that helps you make critical business decisions and strategies by allowing you to connect your devices to the cloud, analyze data and alert messages from those devices in real time, and integrate your data with enterprise applications, web services, or with other Oracle Cloud Services, such as Oracle Business Intelligence Cloud Service.
Oracle IoT securely connects all your devices to IoT cloud service, gathers valuable data from those services, analyzes and processes the data received in real-time and delivers the process data to your enterprise applications or other integrated services.
There are several steps involved in successfully provision an Oracle IoT Cloud Service.
Collaborate 2018 Session: Introduction to Analytics in Oracle Internet of Things (IoT) Cloud Service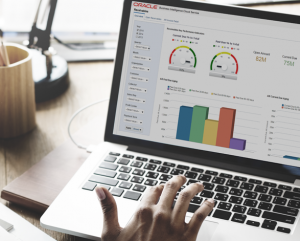 Explore key considerations, integrating the cloud with legacy applications and challenges of current cloud implementations.
At Collaborate 18 (April 22-26 at Mandalay Bay in Las Vegas), I will go into the details of provisioning an Oracle IoT Cloud Service instance and talk about how to do analytics using the IoT.
I invite you to attend the following Collaborate 18 session to learn more:
Introduction to Analytics in Oracle Internet of Things (IoT) Cloud Service
Wednesday, April 25 | 11:00 – 12:00 PM
BANYAN D | Raghuraman Syama, Senior Technical Architect, Business Intelligence
Can't Attend?
If you are unable to attend, but would like to get a copy of any one of the session slides, please leave a comment, and we'll ensure you get the slides after the show.
More Perficient Sessions
Our Perficient Oracle team is honored to have been invited to present on seven unique topics across multiple tracks at Collaborate 18. Learn more about all of the sessions here.