It's impossible to keep up with all the developments and breaking news that surround Salesforce. Luckily, you've got us. Here are some of the top stories of the past week.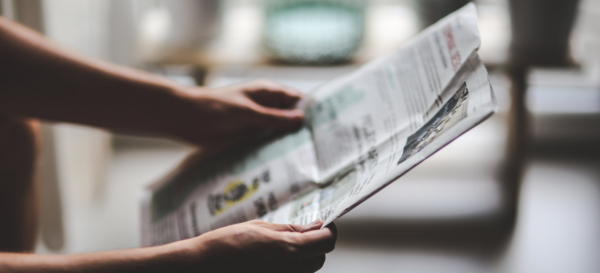 Salesforce Shield Platform Encryption: Keeping Data Safe
Customer information security is critical to Salesforce's success. Your data is already very secure, but to meet the increasingly demanding requests of information regulations, your organization needs to demonstrate further efforts to lock down certain specific data values. Salesforce now provides Platform Encryption to customers that require that additional layer of protection. Platform Encryption is not intended to solve for who can see what within an org; Platform Encryption is intended to encrypt data written to disk. Keep reading
Pardot's Got a Brand New Look!
You may have noticed Pardot's hot new look! salesforce gave their website a makeover to make it even easier to learn how Pardot can supercharge your marketing. There are still all the old features, including the Guided Tour, product demos, and Customer Hub, all wrapped up in a nice new package. Keep reading
What You Need to Know About the Energy Industry in 2018
The energy industry comes with its own unique set of factors; deregulation, volatile markets, consumer demand, and investor expectations have increased competition and created new opportunities. Keeping our client's strategic, financial, and regulatory needs in mind, we are dedicated to furthering the industry, especially as it relates to technology, business optimization, and digital transformation. Keep reading
Putting the Salesforce Shield Field Audit Trail to Use
Could your business use richer analytics? What about making use of the data you already have? Salesforce has done a fantastic job at helping Administrators get an idea of "who changed what," especially with respect to data and configuration. However, some organizations require further detail. This is usually in response to regulatory requirements to ensure that field audit history is specific enough and retained long enough to satisfy the regulations. To solve for this, Salesforce has provided Field Audit Trail. Keep reading
Introducing Lightning Flow: Process Automation for Every App, Portal and Experience
Digital channels are driving more process-based app experiences than ever before. Today, customers and employees expect these experiences to be seamless, personalized, and connected. Lightning Flow is a new Lightning Platform service that empowers any business to create and extend the power of process automation to any customer or employee experience. By applying the power of low-code, drag-and-drop functionality to customer engagement, Lightning Flow delivers an innovative new way for businesses to realize the benefits of process automation — including reduced wait times for customers, digitized business workflows, and improved team productivity. Now anyone can declaratively build and embed component-based processes, Lightning fast. Keep reading
Insight: The Process Before Process Builder
Admin Evangelist Marc Baizman to talk about his upcoming presentation with Gillian at TrailheaDX focused on the "process before the process" and what you should go through and think about before you start implementing features . . . To help get a handle on the process before Process Builder, the Admin Evangelism team has developed a framework called DOITTT: Discover, Optimize Inefficiencies, Translate, Test, and Train. So how does this work? Keep reading
5 Strategies to Increase Your Productivity at Conferences
Spring has arrived in the U.S. and much like the flowers and trees, the number of events and conferences have begun to grow on calendars. But, as we all know, events can be overwhelming and sometimes exhausting — even without any added pressure of showing the ROI to your boss! To ensure you get the most value out of an amazing conference experience, let's walk through five strategies for being productive at events. Keep reading
Introducing Salesforce User Sync
We are excited to announce the launch of Salesforce User Sync! With Salesforce User Sync, Pardot Admins can better align and manage users in Pardot and Salesforce. By making Salesforce the system of record for synced users, admins can save time on user management, enhance security, and eliminate user redundancy. Salesforce User Sync is a key step along the journey to transform Pardot into a Salesforce platform-powered native Lightning application. Keep reading
Salesforce Einstein Keynote: AI for CRM
Salesforce Einstein is delivering more than one billion predictions every day, helping companies get a new level of insight into their business and their customers. Join Salesforce as they discuss how every Salesforce admin and developer can use Einstein to build smarter, more custom, AI-powered apps and experiences with clicks or code. Keep reading
Interaction, Not Interrogation: How Salesforce Is Leading the Evolution of Customer Feedback
Surveys might be undermining every customer experience improvement you're trying to implement.
75% of customers agree that their survey experience influences their overall impression of a company. – "Closing the Customer Feedback Loop," Gartner's CEB Leadership Council
In short, customers see their survey experience as a component of their customer experience; it's another touchpoint that impacts their overall relationship. Yet, the increasing ease with which surveys can be created (sometimes without regard for best practices or sound research methods) has led to an ever-increasing number of feedback requests — threatening the quality of those survey experiences and potentially eroding companies' brand image or increasing customer friction. As a result, organizations must reflect on their survey practices and ask, "How do we adapt to effectively capture customer feedback while improving the customer experience?" Keep reading
Equal Parts Culture and Customer, Then Add a Touch of Experimentation and Governance: Your Recipe for Sustained Innovation
At high altitude the air changes considerably; it becomes drier and holds less oxygen. Above 3,000 feet the boiling temperature of water drops 6 degrees, and baking must be adjusted to account for the changes in the air. Baking the perfect cookie at altitude doesn't just happen; it takes extra focus and special directions. Similarly, innovation doesn't just happen. Although organizations value innovation, they struggle to achieve it. Why? They miss key ingredients. Keep reading
Which article was your favorite? Let us know in the comments below! You can also subscribe to get the latest Salesforce news from Perficient by entering your email into the Salesforce Weekly Digest box at the top right-hand corner of your screen.