The Financial Office is under constant pressure to shorten the close cycle and deliver accurate results. A potential source of improvement is streamlining the Account Reconciliation Process. Oracle Account Reconciliation Cloud Service (ARCS) provides the tools to manage and monitor the account reconciliation process providing a faster, more organized and accurate reconciliation process. Account Reconciliation Cloud Service works with a variety of Oracle and non-Oracle financial applications and provides user friendly tools, dashboards and reporting to streamline and manage these processes saving time and money.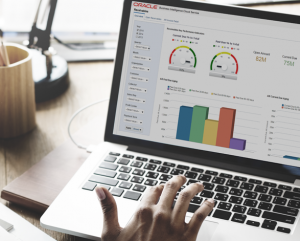 Explore key considerations, integrating the cloud with legacy applications and challenges of current cloud implementations.
Join me at Collaborate 2018 as I present on ARCS to see if this exciting cloud tool would be of benefit to your organization. Collaborate is scheduled for April 22 – 26 in Las Vegas at Mandalay Bay. I am currently scheduled to present on Monday April 23 at 9:45 – 10:45 a.m. in Jasmine C and my session is titled Account Reconciliation Cloud Service – Improve Accuracy and Save Time With This Cloud Application. For those needing CPE credits, you will be granted one credit per 50-minute session.
Check back later and I'll provide some additional features of the ARCS product and what I will cover in my Collaborate session.