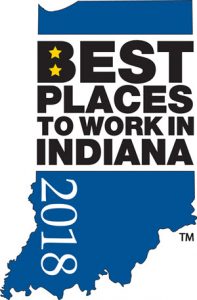 As a somewhat new employee to Perficient, it was very cool to find out that Perficient has been named to the Indiana "Best Places to Work" list for 2018 by the Indiana Chamber of Commerce and Best Companies group.
As a remote (work from home) employee, it is often difficult to get involved in 'office' events. I have found the Indianapolis team to be highly engaging to all employees in the region. I have had the opportunity to participate in one of our holiday team get togethers and met some great people. I look forward to the coming years and the opportunities to contribute as part of the Indianapolis team. I can say that my first year to date has been one of the more challenging, engaging, and enjoyable in my career. I have met many talented people and have the opportunity to work with some very gifted people. It makes every day of work more enjoyable.
Are you interested in working for a great employer in the Indianapolis area? Check out our careers page to find your place!
Check out Perficients news release for this recognition.