Service Bell Notifications
In Engagement Cloud, the Service application can now present a notification to the service agent when a specific trigger condition occurs relating to a service request. This enables the service agent to take immediate action in response to a customer inquiry.
The latest release R13 (18A) enhances the notifications framework by simplifying the process to raise notifications to the Bell notifications tray for the Service Request Object
By clicking the Bell icon, brings a list of notifications (if any) and then you can navigate to the record details, which then marks the notification as read and is cleared from the notification list.
Source: Oracle Partner Resources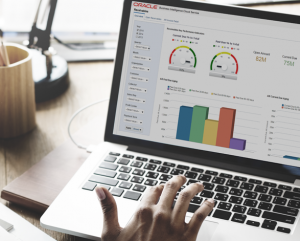 Explore key considerations, integrating the cloud with legacy applications and challenges of current cloud implementations.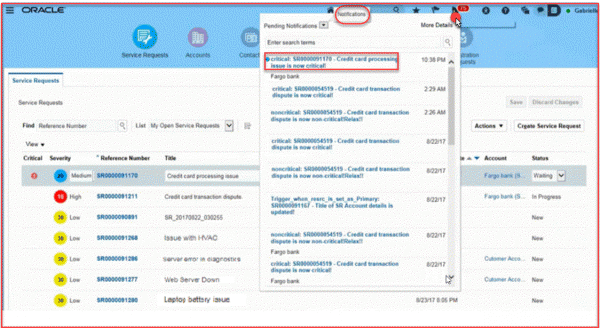 Bell notifications are automatically enabled for Service Requests when the Service Notification feature is enabled.
Source: Oracle Partner Resources


Notification triggers are defined as a Groovy expression in Application Composer containing the trigger conditions to be met for each notification. For example, a trigger can be defined to send a notification when a critical or escalated Service Request has been assigned to an agent.
Note:- You may want to temporarily disable the notifications when some actions such as a mass import of Service Requests.
If you are interested in reading more about Engagement Cloud features, please visit our previous blog.