Noble Energy, an independent oil and natural gas exploration and production company, had struggled for years with a cumbersome spreadsheet and email-driven account reconciliation process. The accounting team sought a purpose-built tool with auditing, workflow and automated reconciliation capabilities. The IT team wanted a solution in line with their Cloud-first strategic direction.
After evaluating several products, Noble Energy selected Oracle Account Reconciliation Cloud Service (ARCS) with transaction matching and partnered with Perficient to deliver the implementation.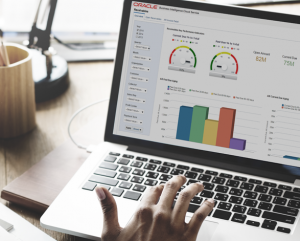 Explore key considerations, integrating the cloud with legacy applications and challenges of current cloud implementations.
Join us to hear the project owner Matt Dossett, CPA and Senior Accountant, discuss their migration to ARCS including lessons learned and how ARCS could benefit your organization.
Discussion will include:
Challenges with the legacy account reconciliation process
The factors leading to the selection of Oracle ARCS
Considerations of implementing a cloud solution with on-premises Oracle EBS ERP
The value of automated reconciliations with transaction matching
Benefits realized with ARCS implementation
We'd love to have you attend our live event, but if you're unable to make it, all registrants will receive links to the presentation materials and a recording of the on-demand webinar post-event.