Healthcare organizations that want to make more informed and better clinical and business decisions need to not only integrate their data but be able to turn that data into insights. More and more analytics are becoming the key to successful implementations, innovations, and better patient outcomes.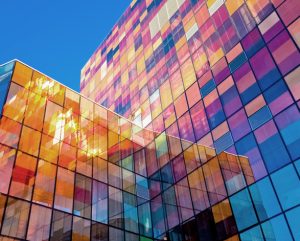 With some guidance, you can craft a data platform that is right for your organization's needs and gets the most return from your data capital.
Our healthcare leadership team will once again be in attendance at this year's HIMSS conference and we are excited to discuss real-world data integration and analytics solutions. We are helping healthcare organizations improve patient care, manage population health, and drive innovation by transforming data into decisions. Perficient will be located at booth #2671.
This year we will be presenting two educational sessions that demonstrate real-world, client experience and explore how data and analytics are being leveraged to improve healthcare.
Improving Transitions of Care for High-Risk Patients
Featuring BayCare Health System and IBM Watson
Thursday, March 8 | 10:30 AM PT | IBM Booth #6243
Cloud-Based Data Solution Improves Patient Care
First-Ever Implementation of IBM UDMH on the Cloud
Thursday, March 8 | 12:30 PM PT | Lightning Session Booth #9947