Nero is Perficient's solution for customers looking for a Google Search Appliance (GSA) replacement. Built on open source technology by Perficient's experienced enterprise search practice, Nero is positioned as the best product on the market for customers looking to rip and replace the GSA once it goes out of support in 2019.
These five reasons explain why.
Priced to sell. Nero is competitively priced at a rate comparable to the GSA. Customers should not have to budget extra for Nero. In most cases, the GSA was inexpensive compared to other solutions on the market. We aim to match that.
Includes a GSA compatibility layer. Out of the box features enable output of search results in GSA-compliant XML format. In cases where organizations have integrated the GSA into their websites, this could help simplify the transition off the GSA. Our solution has additional compatibility features in the product development pipeline for 2018 including integration with Google Connector Manager v3 and v4.
Offers flexible deployment models, including on the cloud. Nero is compatible with leading cloud service providers including the Google Cloud Platform, AWS, and Microsoft Azure. In keeping with GSA standards, it can also be deployed on-premises.
Elasticsearch underpinnings. The popular open source Elasticsearch engine is the foundation we built on. With Elasticsearch under the hood, Nero is capable of extremely efficient search with nearly unlimited scalability.
Typical customers are up and running in 30 days or less. Nero is fast and easy to deploy. It is packaged for rapid rollout and is quickly configurable, enabling crawling to start almost immediately. Perficient's award-winning implementation team will be there with you every step of the way to ensure a painless transition.
Find it With Nero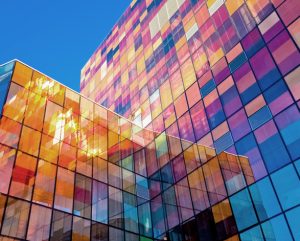 With some guidance, you can craft a data platform that is right for your organization's needs and gets the most return from your data capital.
Nero brings instant value to your organization through competitive price, GSA compatibility, flexible deployment, open source roots, and rapid deployment model. If you are in search of a replacement for the GSA, look no further. Reach out to us and schedule a demo today.
Want to Learn More?
As a Google Strategic Partner with a leading GSA practice, Perficient is uniquely positioned to deliver value to customers transitioning off GSA. With this in mind, Perficient is conducting a free public webinar on  February 20, 2018 to address the challenges in the enterprise search space and to introduce Nero, Perficient's product for website search. Sign up on the form below and join us!