Many of you may might recall a similar event, until so recently called Pulse or even InterConnect from previous years. This year IBM has enhanced the conference to include even more, but no mention of steak knives (sorry, I couldn't resist). The date has changed a little since previous years, but it's still most likely warmer than where you might be this time of year…
The conference is March 19-22, 2018 in Las Vegas, Nevada. If you're considering Internet of Things (IoT) or Artificial Intelligence (AI), this conference should have what you're looking for and how you can harness the power of these as you re-imagine your products, customer relationships and even your business.
And to make your business decision even easier, I borrowed these points from IBM Marketing (Thanks Valerie) and here are the top 5 reasons why Think is a must-attend event. Sounds like the entertainment this year might be fantastic too (#6?)…
1. There will be compelling customer stories to discussing how AI and IoT are real. You'll hear from Whirlpool, Boeing, GM, Sandvik, AbbVie and many more.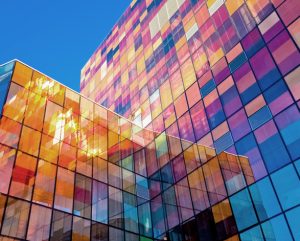 With some guidance, you can craft a data platform that is right for your organization's needs and gets the most return from your data capital.
2. More than 61 Watson IoT breakout sessions. It's a year's worth of education in four days! You'll find sessions focused on asset and facilities management, product development, platform and IoT for industry.
3. It's smart with hands-on labs, think tanks and "meet the expert" sessions to get real answers to your pressing questions.
4. It's personal with a new, unique campus (click here) that lets you connect with and learn from the right people.
5. It's the networking event of the year with 40,000+ attendees from the world's largest companies and the most innovative startups, plus industry experts, peers and IBM leaders.
As provided by IBM, this justification letter (click here) may help with approval for your trip. You can also use the Watson Session Preview tool (click here) to learn more about your interests and plan your agenda. Perficient will be there, please stop by our booth and say hello…
This is one event you don't want to miss, so I encourage you to register soon by clicking here.