In today's constantly changing and mobile world, the only constant is change, right… Within all these changes comes some cool new stuff. Well, IBM and Samsung have put together something very neat that many Maximo clients have asked me about.  "What device should I use to go mobile?," they ask. Well, the answer may just be here within this short blog post and will be available in the USA very soon; lucky for the U.K. people that already have access to the device.
Last week I learned about the new Samsung Tab Active2 and thought I'd share a few details about the device because it might help you and your business get into the mobile capabilities. First let's ask a few brief questions about why mobile. Ever had the situation where paper was lost after filling out all the great information about the repair? What about the clerk being unable to read the technicians writing? How about a "coffee spill" or "my dog ate it" or "just plain forgot" type challenges.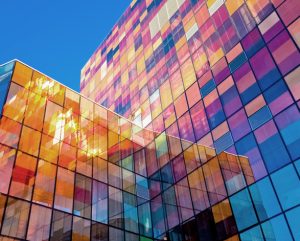 With some guidance, you can craft a data platform that is right for your organization's needs and gets the most return from your data capital.
Mobility just might the solution you need, and now there's a reasonably inexpensive rugged device that will fit in the technicians pocket with the necessary capabilities for them to quickly and accurately enter the work details during or as they finish the work. It works with many technical solutions including Maximo and is designed for rough working environments. Here are some details:
– Business focused designed to be thin, light and rugged – it has certifications
– Includes an S-Pen so you can write, sign and have precise input even wearing your gloves
– Security using finger print (yes, you'll have to take your glove off) or facial recognition
– Built in sensors for Telematic data and Augmented Reality ready
Some of the areas IBM plans to take this device include: Biometrics, Augmented Reality, Predictive Asset Management and Watson Cognitive. Sometimes a video tells a better story, so click here for a quick overview that identifies the device capabilities and optional extensions.