Earlier this month I put together a quick video about IBM Maximo Work Centers and Inspections in Maximo 7.6.0.9. This was a follow-up from a previous presentation on Maximo 7.6.0.8 I had delivered at the IMUG (Indianapolis Maximo Users Group) before all of the pieces became fully functional.
Check out this short video or open the direct link below to see a preview of this handy new functionality. The video is a walk-through of updates made in IBM Maximo Asset Management 7.6.0.9 Work Centers, featuring demos of the Work Supervision, Work Execution, and Inspection tools.
The developers at IBM have been working hard to improve the performance and capabilities of these new tools. As a business partner, Perficient participates in monthly calls with IBM to help drive future enhancements.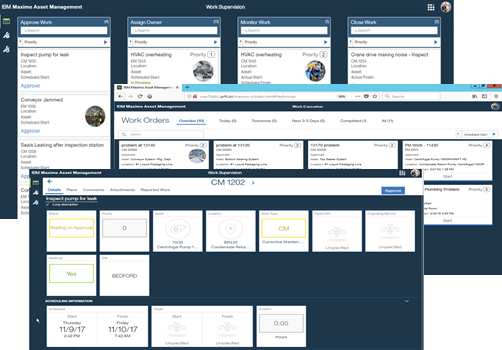 You can read about the Perficient / IBM relationship by clicking here for this exciting announcement. Please feel free to reach out if you have any questions.
Also, comment (all the way down at the bottom) if there are other topics you would like to see covered in this blog. I am always looking to share how-to information and strike up new conversations.