I recently joined my colleague Jim Kouba, director, Healthcare Solutions at Perficient, and HIMSS Analytics Senior Director James Gaston to present our webinar, Moving to the Cloud: Modernizing Data Architecture in Healthcare. In the webinar, we discussed the benefits and risks of moving data and analytics environments to the cloud and the main healthcare use cases for cloud migration.
My portion of the discussion took an in-depth look at one of two healthcare organizations' cloud journeys, including the vision, challenges, and key takeaways. Our client, a leader in the academic health center space, needed a data and analytics platform and program to power the organization's journey to translational and personalized medicine in support of leading edge value-based care delivery models. They wanted to leverage the wealth of information the collective organization has across the full population of pediatric and adult patients to improve care in the short term and provide game-changing innovation over the long term.
Some of the key challenges our client faced:
Complex architecture, infrastructure, and operations
Must scale to handle large amounts of data
Security concerns all around
Key benefits included:
Integrated 6 million adult and pediatric patient records
Reduced operating cost by 50 percent (reallocate into other areas)
Delivered a broader and richer set of tools and technologies to data scientists and clinical decision makers; significantly decreasing prep time to allow a focus on improving patient care
Rapid, iterative development of visually oriented analytics (disease surveillance, diagnosis prevalence)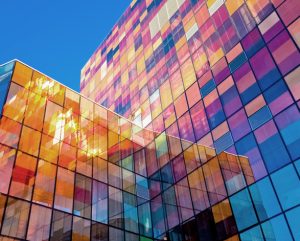 With some guidance, you can craft a data platform that is right for your organization's needs and gets the most return from your data capital.
At the end of the webinar, we received some great questions from the audience, including:
What are the benefits you see to a hybrid approach as opposed to just an on-prem or cloud-only environment?
To answer this question, you first need to consider the following:
What are your organization's needs, vision, and drivers, and what are you trying to accomplish?
What is realistic given your current environment, processes, capabilities, and culture?
What components of your in-house architecture and processes provide a competitive or strategic advantage, and which do not?
Most organizations have a large investment in their in-house technologies and processes, and a hybrid approach allows a greater degree of control over what leaves the organization's four-walls and what remains in-house. This is as much a cultural challenge as a technical challenge.
Control over information security, both real and perceived, must, of course, be considered, but this also applies to operations and processes that could be impacted by a shift to the cloud. It's important to consider what your critical areas of strength and market advantage are to ensure the shift to the cloud increases your leverage in these areas and does not outsource capabilities that your provider cannot truly replicate. So be sure to do your homework to understand your chosen cloud provider's strengths and weaknesses.
One final note: Regardless of your approach, having a well-vetted strategy and roadmap, which includes why, how, and when you will take actions and see results, is critical to achieving your goals. This allows realistic expectations to be set across the organization.
For all of the details on the project, the other client success story we covered during the webinar, and the entire Q&A session, view the full on-demand webinar here.